Reply
Topic Options
Mark Topic as New

Mark Topic as Read

Float this Topic for Current User

Bookmark

Subscribe
Highlighted
Lol what have u guys been smoking?????? whose going to buy minecraft for the ps3???? they jsut simply cant do it b/c they would half to do major graphic updates and countless glitches.... But what i would buy for the psp or ps vita is a messaging service that doesnt require wifi but you only would pay one lump some for it and the messages could be sent to all carriers without any contracts involved
Minecraft Probably Would not go onto the XBox.. MAYBE.. but prolly not.
This is because someone already leeched Notch's idea and repainted it for XBLA. Its called Fortress Craft
Trial is free, Full game as of current is 240 Microsoft Points, It isn't anything to do with Notch or Mojang but if you look at it, you'll agree
Fortress craft = Minecraft on the Xbox with XBox avatars instead of "steve" or "Hero_brine"
http://www.fortresscraft.com/Content/Pictures/004.png this one shows XBox avatars, the one inserted below shows its minecraft like nature.
Fortress Craft If I remember reading right, will plan on have several "chapters" of which EACH will cost you an additional fee. They are currently working on creative mode just like Mojang did. Next is -planned- survival, JUST.. LIKE.... MOJANG.......
But since Fortress craft is already a smash hit, Minecraft would be 'called' a copycat for sure by the xbox community if it showed up at their doorstep.
Theres several key features that separate the two of them, like the particle effects and new specialized block attributes in Fortress craft that would make people think it was longer in the running than Minecraft. As shown, even, this scenery depicts a plume of smoke, prolly from a fire, its also reflected... good luck officially finding it on minecraft that way.
YemeniLuigi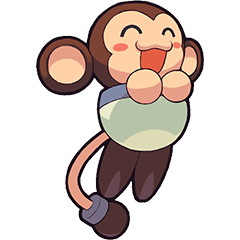 Offline
Well, I heard they will create it for 360, but not for PS3. I forgot where I found the info, but someone also said the same in a different Minecraft forum I posted on a while ago. I wish they did make it, though. My comp sucks so I don't have it, but I really want to play it. My only hope right now is if they had it for PS3, but by then I'd probably have a new computer.
Knowledge is power,
Ignorance is bliss,
Abstenence is control.
Don't go around trying to know and do everything.
The reason I'm dying for this game to come out for PS3 is that my computer won't be able to hold it if I buy it for PC. I only have 1GB of RAM and that means MineCraft would lag, most likely, and I won't be getting a new Laptop any time soon. I'd pay at least $60 if this game came out, I don't care for the price. But, if anything, if this game is released for PS3, it'd probably have to come out on the PlayStation Store. It's not an AMAZINGLY big game, so I mean, why put it on Disc when putting it on the PS Store is so much easier, I mean, it would probably take up like 500 KB of space.
Very true. And given its size, if it were to come out on te Playstation Store it probably wouldn't cost more than $10 or so maybe even less for a promotion or something.