Reply
Topic Options
Mark Topic as New

Mark Topic as Read

Float this Topic for Current User

Bookmark

Subscribe
Re: Microsoft Paying Third-Party Publishers to Not Show PS4 Games at E3
Jun 9, 2013
mmmm, wouldnt surprise me. I mean, they have been buying the rights for DLC to come first for the past 5 years...so...this shouldnt be news to anyone.
Although, Microsoft as a whole, wont even be phased by the XboxONE doing badly...they are too massive.
RE-THINK SALAD
Re: Microsoft Paying Third-Party Publishers to Not Show PS4 Games at E3
[ Edited ]
Jun 9, 2013
Its only rumors but im pretty sure that its true based on how many people hate the xbox one , MS are desperate and are trying to attract more ppl to buy their console , im pretty sure that they will get rid of the used game policy and say that it was only an idea but a few days ago they posted that they can change the terms of service any time and they also blame that game developers for the used games policy . So if they can change the ToS any time that pretty much means that free used games will only be temporary
Re: Microsoft Paying Third-Party Publishers to Not Show PS4 Games at E3
Jun 9, 2013
i dont even think that SONY should atttend in the press conference , all they have to do is video showing us some gameplay , what the console , looks like , policies etc. and they win, its that simple , hopefully they dont get screwed by MS
Re: Microsoft Paying Third-Party Publishers to Not Show PS4 Games at E3
[ Edited ]
Jun 9, 2013
http://www.neogaf.com/forum/showthread.php?t=577741&page=2
Unconfirmed. And there would be no real way to determing the validity of it anyhow.....


Microsoft is known to market multi-platform games more, which has ALWAYS left Sony to focus on its exclusive titles. Microsoft has very little exclusive games on the 360.

Just because Microsoft is paying off a few publishers to not show their games on PS4 that are also going to be on X1, does very little because they're still going to still announce the games as "also available on other platforms"... Honestly.... you're likely going to see the game on shelves in PS3 and PS4 cases at stores anyway. And don't forget the advertisements they're going to run on the internet, magazines and tv commercials.... they're still going to have the PS3/PS4/Sony logo on it....
The only thing this is going to prevent, is people showing any direct comparison screens like many have done in the past with multi-platform games.
Microsoft CANCELLED, their "round table" press discussions so that NO ONE will ask Microsoft any of the questions we REALLY want to hear the answers to, especially after their announcement conference and how poorly that went.


Microsoft is already scared.... PS4 will have 7GB of RAM available to run games.... X1 will have only 5GB as there is going to be 3 different OS' to have "snap multi-tasking" between a game, TV, and home UI, not to mention the required processing power to do so.
That already gimps the X1 right out of the box.
That also means it can possbily gimp multi-platform games because developers will have to build the game for the lowest common denominator... IE, the console with less RAM to work with and a CPU that is already running 3 different OS'.
Hopefully thats doesn't end up being the case since both consoles are more PC like which allows the developers an easier to time to make games.... so it might be a slim chance that the PS4 is simply going to do everything better.


(I had to do a major edit after reading the source material and change my stance a little bit on the topic)
Furiously Chaosing
balmungfury
Hekseville Citizen Registered: 06/05/2011
Offline
291 posts
Re: Microsoft Paying Third-Party Publishers to Not Show PS4 Games at E3
Jun 9, 2013
Since this is a bribe legally a publisher can just take the money and still just have their games shown on PS4 what is m$(yes its now lowercase) gonna tell the judge I paid them to do some corporate espionage lmao.
我わくう我わこう我わじん我わ人不つるぎにてすべてのつみをかりとり悪をめつする
PSNID:BalmungTaichou
Vita owner PS4 owner(hopefully)

Re: Microsoft Paying Third-Party Publishers to Not Show PS4 Games at E3
[ Edited ]
Jun 9, 2013
Few things I want to address

@Setzaroth... I agree the Xbox could disappear tomorrow and as a company M$ would be fine. Its the people that work at Xbox as an extension of M$ that would be in for a hard time.

One thing M$ cant stop is first party titles and that is what is going to push the PS4. I think the main reason M$ does not want third party games shown is b/c they do not want people to be able to make a direct comparison between the two systems. M$ knows the specs of the PS4 and how it will play and run games as compared to the XB1 and there must be something that lies within here that they are worried about.

M$ did in fact cancel their round table press conference so no matter how E3 goes for them this still leaves a black mark on them. This is their chance to set the record straight with gamers and the press yet they are opting not to. I'm sure we will see some type of PR BS type of stuff later on that will be confusing and still gloss over things people want to know.

As far as what I think if this is true or not, I would not doubt it. M$ is not about playing fair. They only care about dominance not fair and friendly competition and this is why I hate this company so much. They do not want to make the gaming industry better for all gamers, they want to change it as they see fit as if they are the dictating rulers of the gaming industry. What really makes me laugh is those who now hate M$ now b/c of the XB1 and its fee's features and restrictions and are jumping ship on the XBOX and saying oh well I'm going to PC gaming now...lol ya ok and what are you using for an OS on that PC to play your games...MICROSOFT WINDOWS...way to stick it to them lol.

I am cutting M$ anything out of my life as much as I can. I do have a laptop that I'm using now that is run by Windows 7 but other then that I will avoid anything M$ as much as possible and I also hate EA just as much and I will not by any of their games new. I want to get NHL 2013 but I am going to buy it used or at a local non gaming store that deals in CD, Blu ray, DVD, Video games exc exc.. Oh ya and I hate gamestop so I'll prob stop buying from them as well and let my POWER UP rewards card expire. I traded in MW3 to get Grid 2 and they gave me $5 for it, wow thank you so much. I could have gotten $15 by selling it online locally.
Uncharted Territory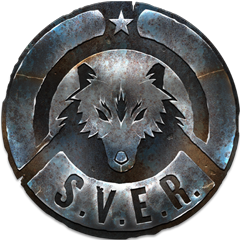 Registered: 01/06/2009
Offline
1913 posts
Re: Microsoft Paying Third-Party Publishers to Not Show PS4 Games at E3
Jun 9, 2013
Probably true, considering money is the only advantage M$ has at this point. Inferior console and inferior games, so let's just throw some money at the problem!!!