Reply
Topic Options
Mark Topic as New

Mark Topic as Read

Float this Topic for Current User

Bookmark

Subscribe
MediaGo and PSVITA retention
1 replies 241 views Edited Mar 12, 2012
Those use to using MediaGo with the PSP Systems, will find that MediaGo is NOT compatible with the PSVITA nor will the files obtained on MediaGo compatible with the VITA. According to SONY, MediaGo will SOON be dropped and CONTENT MANAGER will replace it.
My feelings are, I have spent $1000 in movies and games on MediaGo and have a large library that I will not be able to access or use with the PSVITA. The CONTENT MANAGER is a low end program that when used will not even allow you to watch movies on your PC. For this reason I am asking that MediaGo be retained and a patch be developed so the VITA can use and access those files stored on MediaGo.
Everybody did a great job letting SONY know what was needed in a handheld system and SONY developed it. Using the VITA now for 1 month, I have nothing but GREAT reviews for it. It's a great operating system. It could be greater if MediaGo was accessible and usable. For this reason I am asking those who use MediaGo and who support it, to please tag this blog by adding your comments to SONY if you want to retain it.
Respectfully
Jim
Spanaway, Washington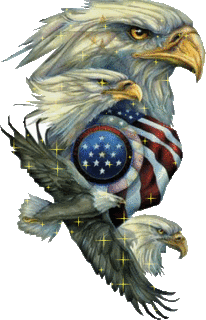 Highlighted
Re: MediaGo and PSVITA retention
Mar 14, 2012
Wow.
I went through a very simelar thought process with Minidisc back in the day.
I liked the later versions of Sonicstage, after they removed the 'check-out, check-in' hassle. Their software for Macintosh has ranged from non-existant to barely suitible.
In the end, I still have a box full of Minidoscs, and a Hi-MD deck to play them on. When Sony closed the Connect music store, I just burned my ATRACs to CD and moved on.
You should still be able to download all of your stuff from the Vita, it will jus be cumbersome to use Content Manager to back them up on your PC (or Mac!) and then push them back to your Vita when needed.
I really feel your pain, DRM is a pain.
~~~~~~~~~~~~~~~~~~~~~~~~~~~~~~~~~~~~~~~~~~~~~~~~~~~~~~~~~~
Banned for getting my account hacked!
. . . . . . .
Banned for asking why in the forums!
~~~~~~~~~~~~~~~~~~~~~~~~~~~~~~~~~~~~~~~~~~~~~~~~~~~~~~~~~~