Reply
Topic Options
Mark Topic as New

Mark Topic as Read

Float this Topic for Current User

Bookmark

Subscribe
Highlighted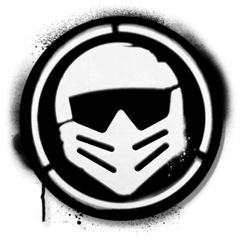 By: hafa_dude
Lombax Warrior
109 posts
Find more conversations like this:
MSA Mudplugger Event
[ Edited ]
17 replies 908 views Edited Feb 25, 2014
I know there is not a lot of you that play MSA, but there are a few on here. So, I just thought I would post this. Anybody is welcome to join.
The event will be held over several weeks always on a Saturday. Stating June 15 at 6am PST.

Times for your world, click link below, or copy and paste:

http://www.worldtimeserver.com/convert_time_in_US-CA.aspx

Everyone in a Plugger, and like in the previous cup events, we will be going through all of the tracks of Apocalypse. 5 at a time. Sometimes 7-10, if people have time. Maybe more.

This event can be 1, 2, 3 or maybe more laps. It will be a combination of official, with a splash of mod.

Wrecking, pushing, and shock-waves highly recommended for this event. THIS WILL NOT BE A CLEAN EVENT!!!!

IF YOU ACCEPT TO JOIN, KEEP THAT IN MIND.

There will be no crying in this event. Only revenge.

Good luck to everyone.
Tracks will be picked randomly and hopefully the same track will never get picked twice.

Who ever want's in, I will create a list of participants..
Edit: Added label & updated subject title. Please click here to learn more about labels. -Super_Nova2k13
http://www.youtube.com/user/hafadude69
okaynowwhat
Hekseville Citizen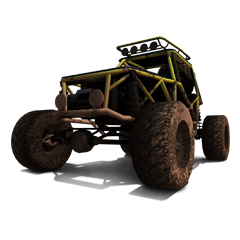 Registered: 01/25/2009
Offline
261 posts
Jun 16, 2013
I would have joined but only read your post for the first time about 1hr after event had started. I'm avail Sat mornings starting the 29 Jun.
Does it matter if I miss the first two sessions?
ok
____________________
Just another slowpoke!
Re: MSA MUDPLUGGER EVENT
[ Edited ]
Jun 17, 2013
It matters only with points, but anyone can join in at anytime. Hell, if your any good, you just might make up the points you loss in week 1. Some are playing for the plugger title, and other are playing just to have fun. Either way, I'm sure it will be a blast. Week 1 had some really good racing and some brutal hits. So, if anyone is available for the next few Saturdays, feel free to join in.
http://www.youtube.com/user/hafadude69
Jun 17, 2013
I wish I could change it Chigro, but I don't like the servers on Sunday. For some reason, I have more issues on Sundays, than any other day of the week. If you do get a chance, feel free to join in. I will continue to post events on here, so others might also consider joining.
Possible fun war coming up later this week. Will be looking for people that may want to join. 2 teams, anything goes. If anyone is interested, let me know.
http://www.youtube.com/user/hafadude69
Jun 20, 2013
Week 2 of this event will be held this Saturday same time. Anyone who wants to join in, send me a friend request on Saturday. This event is created in a private room.
http://www.youtube.com/user/hafadude69
Jun 24, 2013
---

vinniebarbarino wrote:
Nice vid Hafa Nice pass by Spacestar on maul rats and very, very nice time. Would like to see his vid to check out which perks he was using

---
There were no perks because it was a user created mode
http://motorstorming.comyr.com/vehicles/images/160%20Ozutsu%20Ronin.jpg

Jun 24, 2013
Yes, Maul Rats was a game mod, however; the mod has an enhanced "in air cooling" (sort of shoot the breeze) mod to it. Everything else was set to be 100%. Maybe with a little enhanced "Engine" (acceleration perk) to give it a little more of a quick start.
http://www.youtube.com/user/hafadude69