Reply
Topic Options
Mark Topic as New

Mark Topic as Read

Float this Topic for Current User

Bookmark

Subscribe
Highlighted
Looking for feedback on DS4 from someone with hands on experience
2 replies 233 views Edited Oct 4, 2013
Like the subject says. The reason I'm asking is because now I've been caught up into the hype for the PS4. I'm not obsessed...yet. J/k, j/k. I'm just super pumped. I've been on an Xbox for a while now, and Microsoft seems to have the inferior (and more expensive) product. No offense, of course, to anyone buying both. For the past few weeks I've been hanging out on these forums, which are much more cordial than the Xbox forums.
Anyway, I have prefered the 360 controller to the DS3. For anyone with hands on experience with the DS4, I have some specific questions.
1. How far apart are the sticks? They look farther apart than those on the DS3, but maybe that's just the pics I've seen.
2. What is the angle of the handles like when compared to the 360 controller? The DS3's handles were somewhat uncomfortable (for me, I know others love the DS3).
3. Do your hands cradle the controller?
4. What excites you most about the ergonomics of the redesign?
Thanks in advance. I'm looking forward to making the switch regardless of the controller but am having a hard time letting my mind wander about these questions.
Permanently left the PS Forums because of a trolling MVP and poor moderation.
Re: Looking for feedback on DS4 from someone with hands on experience
[ Edited ]
Oct 4, 2013
Have you checked out the mega PS4 thread yet?
http://community.us.playstation.com/t5/PlayStation-General/Playstation-4-Everything-about-it-so-far/...
In it you will see pictures and hands on video's!
I've used the controller but my opinion is very subjective. So for now I'll provide as much info I can
Here is a perfect pic to answer your first question though. And yes the sticks are further apart.
Second question is answered in the pic below as well. The controller feels more comfortable in the hands you can see below it is shaped differently...
...Especially since they have a sort of grip surface texture.
Enlarged picture here: http://www.cravelustlove.com/wp-content/uploads/2013/06/Sony-Playstation-4-Controller-back.jpg
Answered for your third and fourth question, a video below explains well - controller is bigger btw.
Here are a couple Articles to check out as well!
http://www.eurogamer.net/articles/digitalfoundry-next-gen-joypads-a-true-evolution
http://www.nowgamer.com/news/2000855/ps4_mark_cerny_has_had_no_negative_feedback_on_dualshock_4.html
http://www.pushsquare.com/news/2013/03/five_things_you_may_not_know_about_the_ps4s_controller
http://www.gameondaily.com/the-playstation-4-controller-hands-on-at-gamescom-2013/
http://thegamefanatics.com/2013/08/31/gamestop-expo-hands-ps4s-dualshock-4/
I Only Post Everything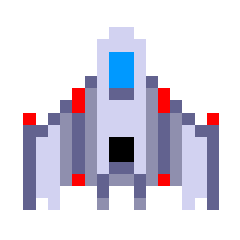 Registered: 05/29/2009
Offline
789 posts
Re: Looking for feedback on DS4 from someone with hands on experience
Oct 4, 2013
@da1writer Oh yes, I've been visiting the megathread religiously! Thank you for putting so much of your time into that. Those pictures are new for me, and that clip is great too. Although all the comparisons I've heard and read have seemed cursory and left me wanting for more.
I really wanted to hear some feedback from someone in the forums. This community is largely great and has gained my trust, so I usually value the experience and opinions found here.
Thanks again!
Permanently left the PS Forums because of a trolling MVP and poor moderation.