Reply
Topic Options
Mark Topic as New

Mark Topic as Read

Float this Topic to the Top

Bookmark

Subscribe
Highlighted
Looking for an HDTV for PS4
5 replies 1619 views Edited Jun 5, 2013
I'm ditching my old 32-inch Samsung w/ 720p and looking for something to get the most out of the PS4.
I'm considering either a Sony bravia or Samsung but I only vaguely understand the new refresh rate technology.. Motionflow XR.. Clear motion rate.. My understanding is the way these features inject frames would only make input lag worse for gaming, and that higher actual refresh rate = smoother frames and less input lag.
Any idea what current models would be perfect for gaming?
I'm still open to plasma but there aren't many 1080p options for 32-inch. Worst case I will just get a decent PC monitor; but I'd like to replace my old HDTV.
Here's a couple I am considering :
http://store.sony.com/p/KDL-32W650A/en/p/KDL32W650A
((XR 240 equates 120hz I think..)
http://m.samsung.com/us/video/tvs/UN32ES6500FXZA#specs
Re: Looking for an HDTV for PS4
Jun 5, 2013
Just a note about Plasma's ... we have a nice lowend Panasonic (UT50) ... and it's worlds above the old vizio 37" 1080p HD LED ... it's gorgeous for movies and gaming.
That one also is 3D, we got it for $799 last year.
Re: Looking for an HDTV for PS4
[ Edited ]
Jun 5, 2013
Re: Looking for an HDTV for PS4
[ Edited ]
Jun 6, 2013
The motion enchancements are going to increase the input lag.

I own a 65" 240Hz Samsung and with motion-flow or whatever turned on to 120 or 240hz, the input lag is ridiculous when playing games.
The image processing and motion enhancements on TVs should only be used for watching TV and movies.
If you're looking for a good 32" 1080p TV, you should ask on AVSforum. Those are some die-hard TV aficionados in there and they'll gladly help you. You'll have to stress that it will primarily be a TV used for gaming so input lag will be an issue for you
Furiously Chaosing
Treasure Hunter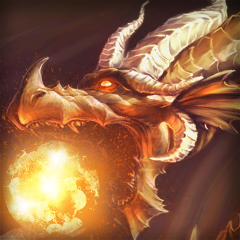 Registered: 04/05/2009
Offline
8202 posts
Re: Looking for an HDTV for PS4
[ Edited ]
Jun 6, 2013
Echoing gR3yGh051's comments over here: Motion enhancements such as any refresh rate over 60Hz (120Hz, 240Hz, 600Hz, etc.), Motionflow, xD Engine or whatever image enhancements would increase input lag. Get a TV with Game Mode, and then manually sift through the settings, disabling any noise reduction or image enhancement you can find.

It seems that (rather ironically) cheaper HDTVs actually have better input lag values than the nice, expensive HDTVs. My simple Magnavox 42MF438B has no noticeable input lag whatsoever when playing games, and I'm pretty sensitive to input lag. I then notice input lag on the more expensive Samsung Plasmas and Smart TVs, and can discern the difference of Game Mode. But even if the Samsungs had Game Mode on, it never "felt" better than the Magnavox.
EDIT: At the end of the day, it comes down to you. Some people are more sensitive on input lag than the others. For me and my brother, the Magnavox is a must when playing, but my sister plays on "laggy" HDTVs just fine. So if it works for you, good!
balmungfury
Hekseville Citizen Registered: 06/05/2011
Offline
291 posts
Re: Looking for an HDTV for PS4
Jun 6, 2013