Reply
Topic Options
Mark Topic as New

Mark Topic as Read

Float this Topic for Current User

Bookmark

Subscribe
Highlighted
By: Xjeffgordon2011X
First Son
17 posts
Find more conversations like this:
LoneWolf Clan (Official Topic)
[ Edited ]
12 replies 360 views Edited May 20, 2014
Hello, I finally decided to make a forum on my LoneWolf Clan. I know it's been years since I started it and I never really posted/avertized the LoneWolf Clan to make it popular, so here I am now. If you get into the LoneWolf clan, I'll message you a link to Chatzy for a LoneWolf Clan chatroom. If you expose the URL in anyway, you will be banned from the LoneWolf Clan. I will be accepting 25 members in total and host tryouts (25 members in tryouts) for anyone who is willing to give it a shot. If we're full, don't worry, we can replace a member if needed, so if you want to stay, better hope you're good enough. I'm pretty sure that won't be too much of a problem at this moment, but we'll cross that bridge when we get there. I'll be editing this post as soon as I can, including more games. Wish all of you good luck. (BTW: You can vouch for others too.)
Official LoneWolf Members (PS3 COD BO2):
1.) IamCodGod: Member
2.) Xjeffgordon2011X: Owner
3.) THE-_-punisher65: Member
4.) tony3xchamp2012: Co-Owner
5). diavonte77: Member

6.) -

7.) -
8.) -
9.) -
10.) -
11.) -
12.) -
13.) -
14.) -
15.) -
16.) -
17.) -
18.) -
19.) -
20.) -
21.) -
22.) -
23.) -
24.) -
25.) -
Mod Edit: Updated label. Please click here to learn more about labels. -Super_Nova2k13
Lombax Warrior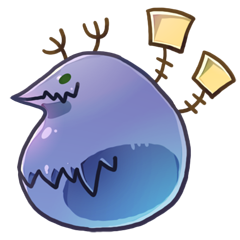 Registered: 09/16/2013
Offline
151 posts
Re: LoneWolf Clan (Official Topic)
[ Edited ]
May 4, 2014
Uhh, dude...it would help if you stated what GAME(s) the clan is FOR?? What console? Ps3? Ps4? There are so many inigmas in your post, that's why no ones replying. :/
Platinums: 7
Platinums achieved in order: Dark Souls>Dungeon Defenders>Demons Souls>Dark Souls 2>God of War Ascension>God of War>God of War 3 :3

Re: LoneWolf Clan (Official Topic)
May 4, 2014
I did mention what game it was between the paragraph and the member list.
I called this the LoneWolf Clan because we all work alone, but together. I find people who are abandoned or are very talented: abandoned to train them (yes, we do train) and talented people for the top players in the clan. The abandoned will no longer suffer of being alone. We all have something in common: We were all alone at one point in time. The LoneWolf Clan was created to have fun and bring the abandoned together for a place to prove that they do have hidden potential that we unlock in training. We all work together while others may think it's a joke. We trained players to become very great. I've never had one person that was unteachable in my eyes. This is why I created the LoneWolf Clan.
*Oh, and if you ever saw Rambo, you would also know why I called it the LoneWolf Clan (I really liked his stratagy). I've tried the stratagy he used on T.V. and it worked out perfectly for me: Way better than running to the red dot on the minimap. Lol.
Re: LoneWolf Clan (Official Topic)
[ Edited ]
May 4, 2014
I will be searing for players for now on to see if I would like for them to join the LoneWolf Clan, and I'll check often for vouches and requests on Chatzy. If you want to message me, I'll be split screen with a friend most of the time, so please message tony3xchamp2012 if you want your "voice" to be heard or just reply in Chatzy. I'll check both as much as I can.
LoneWolf Guest Chatroom: http://www.chatzy.com/71540276612503
Re: LoneWolf Clan (Official Topic)
May 19, 2014
We have 4 (Out of 25) members in total. Better hurry up to get a slot. I will have you guys have 5 placement matches before the tryout, unless you're good enough. I will decide who will be on each team based on how well you work with the rest of the team. Good luck to all.
Re: LoneWolf Clan (Official Topic)
May 20, 2014
Congrats to IamCodGod for making it into the LoneWolf Clan! We're 20% of the way to finishing our team. Hurry up and good luck.
*Side notes:
~K/D doesn't matter (We don't base our team for high K/D)
~Just because you're good, doesn't mean you'll fit into our team
~We pick people who will work as perfectly as possible
~Communication is key (No mic= Lower chances, but may still get in by Chatzy)
~We'll have a private chatroom for the official LoneWolf Members
~Try to stay active and work together, or we may replace you
Re: LoneWolf Clan (Official Topic)
Jun 2, 2014
Okay, we don't have a lot of members actually making the cut so as long as there's still space availible (5/25) then the inactive members may still be in the clan.