Reply
Topic Options
Mark Topic as New

Mark Topic as Read

Float this Topic for Current User

Bookmark

Subscribe
Highlighted
Living in Pre PS4 limbo...
7 replies 190 views Edited May 5, 2013
Hey everyone.
I'm very new to this forum and also very new to current Playstation.
I used to be a Sony die hard. I bought the Ps1 and PS2 the day they came out.
Most of the electronics I used to buy were also all Sony.
Back when the PS3 launched I felt like it was too expensive and was really put off and so I never got one.
My wife actually bought me an Xbox360 and I've been playing that for the past several years.
Recently, I have moved on from the Xbox.
I got tired of the same graphics and paying for Xboxlive Gold so I put together a gaming PC.
I've been building a Steam library and enjoying that very much.
Still... I have always wanted to play some of the Sony exclusives that I missed and I was curious about what all I never got to play.
Recently, I bought a PSVita. I had a very poor opinion of the device until a couple of months ago.
I started reading more about it and saw some videos that got me curious.
The Vita is actually really awesome. I know a lot of people complain because there are not more games on it but so far I've been very happy. Since I have the Vita and started playing it so much, I started thinking about the PS4.
It would be nice to go home to Sony so to speak.
The more I read about it, the more interested I have become so I've decided I will keep playing my PC games but I'm also getting the PS4. Sports games on PC kinda suck and I'd like to play those exclusives I mentioned earlier.
So here I am without a console... in the affor-mentioned limbo...
heh
I have a question....
Does anyone know if they are planning any backwards compatibility with PS3?
I imagine they will have like PS3 classics on the PSN store that I can download but it would be nice to get some of those games I missed over the years used and not have to buy a PS3. I've made it this long after all. heh
Thats all.
Just wanted to kinda introduce myself and ask about that.
Thanks everyone.
-Cy
Re: Living in Pre PS4 limbo...
May 5, 2013
Sony confirmed that the PS4 won't be natively backwards compatible, sadly. This is because they are switching from the Cell processor to X86 hardware. Sony announced their plans to make PS1, PS2 and PS3 games streamable through the cloud.
Re: Living in Pre PS4 limbo...
May 5, 2013
No, the PS4 will not be initially backwards compatible. I say initially because there is some gaikai thing, that really nobody knows anything about, that will let you stream certain PS3 titles for use on the Ps4.
As far as Ps3 "classics" I dont know if I really see that happening or not. The technology gap between ps3 and Ps4 games, is much smaller than the gap between Ps2 and Ps3 games, but I guess we'll see.
If they are going to push so hard for alot of streaming and downloading, I sure hope they have plans to release a Ps4 model with a TB of HDD space.
And, welcome to the forums.
RE-THINK SALAD
Re: Living in Pre PS4 limbo...
May 5, 2013
I forgot, welcome to the forums!
I wonder if Sony will announce their Gaikai plans this E3? There is not a whole lot of information yet so I guess we should just wait. lol
Re: Living in Pre PS4 limbo...
May 5, 2013
Ah interesting.
Well I guess I'll see how that goes.
If nothing else I'm sure I'll be busy with the new PS4 games.
If they do work something out though then I have a lot of catching up to do.
Thanks man.
Much appreciated.
-Cy
Treasure Hunter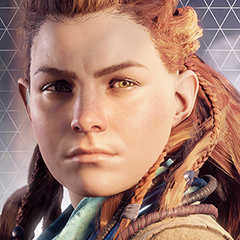 Registered: 05/12/2010
Offline
6444 posts
Re: Living in Pre PS4 limbo...
May 5, 2013
Gaikai must be incorporated with the new Playstation Plus because there are no other ways to give out free games.
Check out my PlayStation dedicated blog, PlayStation Persuasion! playstationpersuasion.tumblr.com

PSN: ScreamAimFire999
Re: Living in Pre PS4 limbo...
May 5, 2013
Yeah, this is a pre-PS4 world right now. All we can do is enjoy the current gen systems and wait for more news on the PS4 (at E3 next month). My advice to everyone these days seems to be the same. Keep your PS3. If you have PS3 games that you can still play, keep playing them, even of the PS4 has launched. Because the hardware itself will not support Backwards compatibility. Sony has mentioned something (at their Feb press conferance) about all older PS games being available on PS cloud. But they didn't give any further detail on how that'll work and how much it'll cost. So, keep your PS3 and play what you still need to play. Also if you looking to play older PS games, you can at least do it on the PS3 right now. Just buy PS1 and PS2 classics off the store.
Multisystem owner. PlayStation owner since 2000. Inaugural PS Plus member:Legendary status. Former PS forum MVP with a launch PS3 & PS4.
Re: Living in Pre PS4 limbo...
May 5, 2013
---

Hawkfan267 wrote:


Yeah, this is a pre-PS4 world right now. All we can do is enjoy the current gen systems and wait for more news on the PS4 (at E3 next month). My advice to everyone these days seems to be the same. Keep your PS3. If you have PS3 games that you can still play, keep playing them, even of the PS4 has launched. Because the hardware itself will not support Backwards compatibility. Sony has mentioned something (at their Feb press conferance) about all older PS games being available on PS cloud. But they didn't give any further detail on how that'll work and how much it'll cost. So, keep your PS3 and play what you still need to play. Also if you looking to play older PS games, you can at least do it on the PS3 right now. Just buy PS1 and PS2 classics off the store.

---
I plan on keeping my PS3 but it breaking is the problem. lol