Reply
Topic Options
Mark Topic as New

Mark Topic as Read

Float this Topic for Current User

Bookmark

Subscribe
Highlighted
Life ONLY Gets Better With Playstation :D
10 replies 41 views Edited Mar 23, 2012
My story began around 1999, the day my life changed (I was 6). This was the day I got my very first console… the Playstation. This little grey box created so many memories that till this day I reminisce about, unforgettable memories. My first game and my favorite of all first gen PS games was Spyro the Dragon. I remember those evil trolls, the skiing on icy platforms, collecting the eggs, freeing the adult dragons from their glowing green shell, and the part that stood out the most for me were the theif chases cause of the fact that since I was only 6-7 years old, I didn't have such a smart brain, lol, so the chases were so difficult for me. I would spend so much time trying to catch the egg thieves. The joy I gained from that little purple dragon was so overpowering that I purchased every other Spyro released for the PS and re-purchased all of the available ones for the Ps3. Another memorable PS game was the all mighty Crash Bandicoot. It was the first game I ever played that had the split screen feature, and I just loved playing it with my friend Eddie, I remember one of the game modes was the Bomber Man style, colored tile domination (not quite sure what the actual name of the mode was). I couldn't get enough of the Playstation that me and my friend even took the system out of its comfort zone and played it in a car, my friend had the PSone (we used the portable screen from the PSone) with a power adaptor for the car and we played Star Wars on our way to the beach (mother driving of course). Come on now, how many of you have every played a console in a car? At the end of my first gen Playstation days, I probably gathered around 30+ games that, sadly, my mom asked if I could donate them to a poor child in South America, so I did. But then began my Ps2 experience. It began at my cousins house, Grand Theft Auto 3 was in the tray… I fell in love. If I didn't know any better I would have yanked his Ps2 from the wall and taken it home with me (lol, would NOT have happened, my cousin was 19, I was 7 -.-"), but a few months later I got my own Ps2. The Ps2 game library has to be the best game library in gaming history, 1) for the iconic characters and 2) for the master mind developers. So many favorites such as Kingdom Hearts, Sly Cooper, Devil May Cry, the list goes on and on but the two that stole my heart and filled it with cartoony goodness were Ratchet and Clank & Jak and Daxter. The humor and charisma that these two simplistic yet large and complex game series delivered got me hooked, collecting the bolts in Ratchet and Clank to gathering precursor eggs in Jak and Daxter, Upgrading Ratchets arsenal, exploring the open world of Jak and Daxter, running into surprising new enemy types through level progression on both games. They would turn my frowns upside down and made me feel as part of the game, not someone behind the TV screen, and with that being said Insomniac and Naughty Dog are my favorite developers hands down. The rich story's and lovable characters that these two developers created are unmatched. I'm really looking forward to the up and coming Ps2 HD re-mastered collections. Continuing my system story, I did get a PSP one day which was the 3000 model, I would take the thing everywhere. I took it to the bathroom, on my way to a restaurant, I even remember taking it one time to a Florida Marlins game on a school field trip. But sadly with my custom to traveling with the PSP as if it were my own child came the fall of my PSP days. One day someone stole it at a friends' party. Yes… yes I know, someone's desire to grasp the hottest portable product at the time was so over whelming that they would go to great lengths to have it. I am looking forward to the PS vita but only when it goes on sale. I'm currently on the Ps3 with my library at around 55+ games. While on the Ps3 there came times where I would seclude myself in my room, lock the doors, close the shutters and play for hours. The experiences that unfolded on the Playstation Network not only introduced me to a huge diverse crowd of people virtually, but I ended up making real world companions as well. One Is a United States Marine that lives only an hour away from me and we met up several times. Him being a Marine, and the fact that I was enlisting to the Marines not only made our friendship stronger but also assisted me with intel for military opportunities that will later benefit me by leading me to my true career, and that's why I thank Playstation for bestowing these opportunities upon me. So what has Playstation done for you, other than escaping boredom of course? Well I'm 18 now and seeking a future in the video game industry, after serving my country that is. I'm even thinking about getting a Playstation logo tattoo, to remind me of all my virtual adventures. As entertainment, some people read books other's watch movies, but I… I play Playstation, TO MICHAEL!!! Lol I actually cried just a bit during the commercial. This is my story and I hope that my reminiscing brought back memories of your own.
Sincerely:
TheNACHOOMANN
Re: Playstation stole my life
Mar 7, 2012
Hey i like it! Would like to maybe hear more detail on maybe one of those particular games you listed. Maybe why you dug Sly Cooper? btw where are you seeing the rules about character limits or space limits? May need to revise that.
Re: Playstation stole my life
Mar 7, 2012
i did! i saw where it specified the character limit and thought it was too low. i want to hear moar, and I can always edit before it hits the blog later.
Lanmanna
I Only Post Everything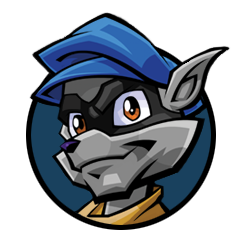 Registered: 01/25/2006
Offline
1257 posts
Re: Life ONLY Gets Better With Playstation :D
Mar 23, 2012
Great story!
My story of PlayStation began in 96, back when I was 5. It was my brother's PS1, but it might as well have been mine. My best memories? Tekken 2 and 3 and Tomb Raider. Sadly my brother sold it for a PC. It wouldn't be the last of the PS brand for me though. That was obvious though, since I'm here, right? xD
-To Be Continued-
(Leaving college, so I have to finish story later)
Re: Life ONLY Gets Better With Playstation :D
Mar 23, 2012
haha, yea, it's like a baby and their pacifier (for us would be a teen and our PS console), you take it away, we get sad and cry, but if you give it back we are joyfull and satisfied. I never really got into TK but tombaider was a memoriable one. I didn't play all but i owned 1 or 2 and played some on holiday demo disk packs a recieved in the mail from sony when i was young, if anyone remembers those. now they're normally included in magazines at book stores or gas stations, now we have the digital store XD. but yea, would love to hear the rest.
Re: Life ONLY Gets Better With Playstation :D
Mar 24, 2012
I actually really miss those demo disk packs, it was kinda like getting a mini-present in the mail every few months from sony, I remember playing Bloody Roar at my friend's house on one of those; it totally made me a fan of the series (I miss the BR series).
Re: Life ONLY Gets Better With Playstation :D
Mar 24, 2012
YEEEEEEEEESSSSSSSSS! bloody roar my favorite demo in any pack i got. I never owned it, i i was so little i didn't even remember the name, utill a few months ago i was looking through the PSone game list on PSN and i saw it and it reminded me of the game from the demo, so i looked it up on google and it WAS it, i remember playing the insect and tiger over and over and over. wow thats crazy that we both first played it on the same demo. XD
Re: Life ONLY Gets Better With Playstation :D
Apr 3, 2012
the last time I saw the franchise was on gamecube, and it was still pretty badass