Reply
Topic Options
Mark Topic as New

Mark Topic as Read

Float this Topic for Current User

Bookmark

Subscribe
Highlighted
5 replies 22 views Edited Jan 25, 2012
Lets be honest the PSvita is very pricey more then we would like to pay at least. Look at the 3DS it didn't sell well in the beginning and they lowered the price by a lot. If people can hold off on the PSvita they might lower the price. We can then use that chunk of money to buy more games for the PSvita. $250 is as much as a PS3 $180 sounds just about right. Lets do our wallets a favor wait a month or 2 to purchase the PSvita.
Incagneto
Uncharted Territory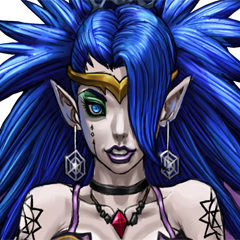 Registered: 04/09/2010
Offline
2090 posts
Re: Lets be smart and wait.
Jan 25, 2012
Re: Lets be smart and wait.
Jan 25, 2012
Well the psp did also start out at 200, but a 3 month wait for the vita until they possibly(not guaranteed) lower the price is too much for me. If they do lower the price im sure the early adopters will be compensated with free games the same way the 3ds people were. Im happy to buy now, can't wait .
Re: Lets be smart and wait.
Jan 25, 2012
To each his own I guess, but for me yeah I got burned on the $250 3DS, I ended up selling the handheld long before Mario Kart 7 or the notion of RE Revelations coming into play.
I literally had one game to play, and it was Zelda, a remake from years and years ago. I beat a few of the launch titles and had nothing at all to do with it, Nintendo kept pushing back updates etc on it and to be honest, with my glasses/contacts I ended up having to turn the 3D off most of the time and in games like Zelda when Link was against darker backgrounds the screen ghosted so bad with 3D on that I ended up with it off...
Now back to the question and concerns at hand here, the price.
The Vita is priced very fair, to put it's tech into perspective, component wise it's main cpus and gpus are almost exactly double the specs of a current iPad, and it destroys even the new Tegra 3 based tablets, many of which are priced well over $300-400 dollars. We also get a superior OLED display, that you really have to see in person to believe, the contrast levels are amazing!
We aren't even getting into the fact it has dedicated controls and a massive amount of games at launch that are actually good titles for a change.
Nintendo got flak because the 3DS felt dated, the tech inside was by no means bleeding edge, and there was absolutely no games to push system sales. Now that they priced it more on par with it's technology, and have games worth owning it is doing far far better, in Japan it has monster hunter and is dominating the sales there!
Sony is already operating at a loss with the Vita and they have even said that it will take 3 years for it to become profitable.
If anything we will see more bundles come during the holidays, for the price of the systems right now.
For most people the main gripe (mine included) is the cost they are asking for the essentially manditory memory cards, I managed to get an 8GB on sale for $25, but when comparing to class 10 SD cards, the prices can often be half that. I can see Sony being pressured into at very least including a 4gb card with systems post launch if there are sales issues.
As far as everything else goes though, you really can't complain about the prices, yeah some games are more then others but like one of my other posts, I explained and gave examples of how various pre-order bonuses and some shopping around saved me more then $100 on my initial purchase, so even if they do for some crazy reason toss in free memory cards or lower the price down the line, I will still be happy knowing I paid the same price or less and got it all at launch.
Here is the link: http://community.us.playstation.com/message/37339310#37339310
Don't buy into the negative hype, there are reasons why it isn't selling well in Japan and 90% of that reason is Monster Hunter being on the 3DS, the other 10% is people upset about memory prices, and the fact that most Japan launch games were more western gamer oriented. Things will pick up for them when more games tailored to their gaming culture arrive.
Our launch however has pretty much all the bases covered for western gamers, and our systems will already be bug tested and updated thanks to Japan having the system literally 2 months earlier then us.
Re: Lets be smart and wait.
Jan 25, 2012
Well said sniffynose, well said.
I'm getting mine on launch day. I've had gift cards stored for over a year now waiting to be used on a must-have item. The Vita is that item!
20 more days left!!!
Re: Lets be smart and wait.
Jan 25, 2012
the manufacturimg cost is about 160 bucks. This doesn't include marketing, packaging, distrubution etc... I'm not sure how much they will lower it... I HOPE they realize not including a mem card that ALL games require was cheap and start to include those.