Reply
Topic Options
Mark Topic as New

Mark Topic as Read

Float this Topic to the Top

Bookmark

Subscribe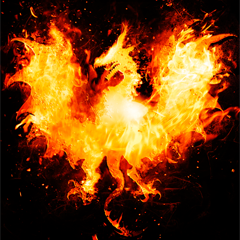 By: Doppelgangergang
Treasure Hunter
7349 posts
Find more conversations like this:
LBP2 Cross-Controller Notes, Pros and Cons
2 replies 95 views Edited Dec 27, 2012
Hello everyone!
Me and my sister have beaten the Cross Controller Pack for LBP2. I decided to make a thread to comment on it's implementation.
The Good
Once working, the Cross Controller concept is very fun and impressive.
There was no input lag, despite the controller inputs being sent over Wi-Fi.
The DLC pack is well-made overall.
Full Framerate on both screens with zero degredation of graphics, even when lots of explosions are happening on both screens!
Being able to split up to take two different paths and help each other opens up a new co-op possibility.
There was no confusion on which screen to look, the Vita makes a sharp distinct sound when you need to look at it's screen.
A good example of what is to come for the Vita and PS3's Cross Controller.
The Neutral
The pack could have been longer, me and my sis beaten it on one sitting.
The Cross Controller goodies should also unlock in the LBP Vita.
The Bad
I had to set up another router for the PS3 and the Vita (and only the PS3 and Vita) to connect to. The main router at our home was being clogged with traffic from other devices of family members and caused plenty of disconnections. This may be my setup, so this doesn't degrade the Cross Controller's rating overall.
The Cross Controller Pack requires 580MB of Vita Card space! It appears that instead of streaming a video feed to display on the Vita screen, the Vita renders it's own video.
Synchronization seems to be jumpy. Twice we had to restart a level because the Vita and PS3 "drifted" out of sync, and the Vita doesn't display the right screen anymore. This makes a level uncompletable, but restarting seems to fix it.
Overall: 90%
A great fun pack to play with friends and family.
~Doppel



YOUTUBE REVIEWS ~ TROPHIES ~ GAMING YOUTUBE ~ LITTLEBIGPLANET
Bitcoin is nice: 16SVoaaAfWtywpQ9GDqqzfoyGvt21XCB6M
I Only Post Everything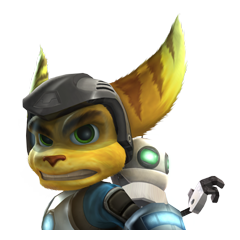 Registered: 04/29/2008
Offline
1015 posts
Re: LBP2 Cross-Controller Notes, Pros and Cons
Dec 27, 2012
I don't think it's a con that it requires so much space on the Vita. If it had been simply video feed sent from the PS3 to the Vita, you would not have been able to utilize the Vita's touch and movement features. You cannot touch a "video stream". Video is static, no interaction. The data on the Vita is basically a game in itself.
However, this COULD have been done differently by using LBPV to render the graphics for those who own LBPV. So like, in setting up, you're asked if you have LBPV or not, if not, then you download the app. If you do, LBPV could have been updated to include a "Cross Controller" option.
Just my opinion..
But yeah, no matter what, if the VIta didn't have it's own app for this, one way or another, then we would not have had the touch and movement features.
I Only Post Everything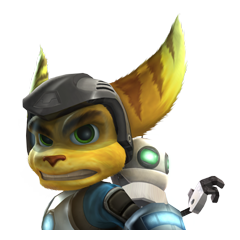 Registered: 04/29/2008
Offline
1015 posts
Re: LBP2 Cross-Controller Notes, Pros and Cons
Dec 27, 2012
Here's something that's a "pro" for me. I have two PS3s and I was worried about how difficult it might be to go from one to the other using the Cross Controller. I thought I may have to delete one from the Remote Play list and re-register with the other. But having the Cross Controller App installed on my Vita, I was able to just run that from the Vita and connect to both PS3s without any extra configuring.
It does not seem to matter which PS3 I am playing on, just as long as I am logged in with the same account. Just go to "Cross Controller" on LBP2, and run app from Vita, and it's connected.