Reply
Topic Options
Mark Topic as New

Mark Topic as Read

Float this Topic to the Top

Bookmark

Subscribe
Highlighted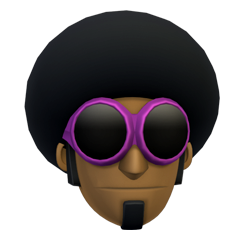 By: rojito
Treasure Hunter
7141 posts
Find more conversations like this:
Knack PS4 Info, Trailer
[ Edited ]
11 replies 613 views Edited Mar 24, 2014
A Deeper Look at the World of Knack on PS4
Upcoming app is part of Sony's new attempt "to embrace mobile products" [LINK]
Knack revolves around "The Doctor, " a not-so-mad scientist who studied ancient relics from a long lost civilization for many years, and finally found a way to bind them together and give them consciousness.
The result is Knack, a creature with mysterious powers – for one, he can incorporate more relics into his body as he finds them, which allows him to transform from a three-foot tall creature into a gigantic wrecking machine.
During the game Knack also discovers that he has a skill that allows him to incorporate ice, metal and other substances into his body, giving him new abilities from level to level.
As for the story, mankind is threatened by a resurgent goblin army and Knack steps forward to protect them – until it becomes clear that an even greater danger is posed by elements of the human community.
Mod Edit: Added label. Want to learn more about labels? Click here! -Super_Nova2k13
xCougarx94
I Only Post Everything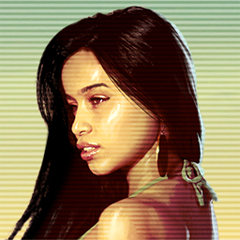 Registered: 04/15/2012
Offline
1031 posts
Re: Knack PS4 Info, Trailer
Feb 23, 2013
This game dropped the ball IMO. Sony has some creative devs, but they are being dragged down by tech demonstrations. Knack could be a much better concept, but all the are trying to do is take that blue million particle rain demo and make it into a game. Here's my suggestion, instead of just allowing him to go from 3 feet to 30 feet with the particles, and the whole metal iron incorporation (like that's not typical) how about using the particles to change him into other form factors like a huge snake(be mature lol), thus giving him venom type bites, a huge dragon, giving him fire breath, a whale, allowing him to swim fast under water... doesn't that sound more interesting... I mean that may just be what they're doing, but I'll wait and hope for E3.
Re: Knack PS4 Info, Trailer
Oct 22, 2013
Hekseville Citizen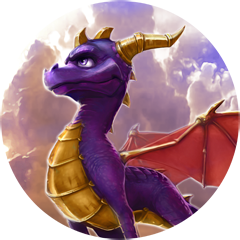 Registered: 07/22/2007
Offline
366 posts
Re: Knack PS4 Info, Trailer
Nov 20, 2013
WHY do companies always release ANDROID ports so much later? I am dying to play Knack's Quest but can't! Checking Google Play every darn morning.
Same garbage happened with the GTA V companion iFruit app. Android release was WEEKS later. Is Android really that much harder to program for, or are these companies that short sighted?! HELLO, more people have Android devices nowadays.
Could the problem be the whole variance in hardware? I'm almost ready to break down and buy my first Apple product, but my wife will hear none of it.