Reply
Topic Options
Mark Topic as New

Mark Topic as Read

Float this Topic to the Top

Bookmark

Subscribe
Jan 25, 2012
Ill be getting a 16GB card and buying all my games digitally. Carrying around game cards is a pain. 16 gigs should fit like 6 games, and swapping games around should be easy with content manager.
Treasure Hunter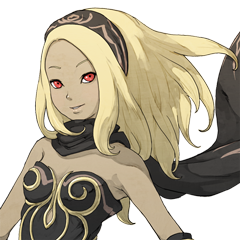 Registered: 07/31/2011
Offline
3916 posts
Jan 25, 2012
Once the prices drop via the flash memory due to decress of price to manufacture I probably will buy digital quiet a bit. I do it on the PC side over retail all the time. Only a matter of time and space per dollar is how I see it. Considering I can not just go out and buy me a 3TB for like 300 to 400USD price range based off brand name, RPM's, and that mumbo jumbo to store hundreds of games. Stuck with paying a hundred on a 32gb flash memory card that will hold eight to sixteen games max if I was to go all digital. That may hold you for a while, but if you went pro DD you would find yourself hurting from one of them months that has tons of releases.
Edit: Of course I could use the content manager, but that is not to friendly for on the go use when you want to have a varity of games in hand.
Jan 25, 2012
As for now, only the ones that are PSN only. When bigger memory cards are available, that's when I'll start buying digitally.
Hopefully, they'll be like a 64GB memory card releasing this xmas. Lol!
I can dream...
Jan 25, 2012
Myke-Myke wrote:

As for now, only the ones that are PSN only.  
me too. getting 16 gigabyte card. i need my vita for everything. music, video, and a couple movies.
KingKannibal
Uncharted Territory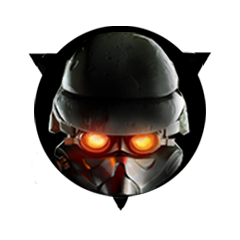 Registered: 09/22/2007
Offline
1767 posts
Jan 25, 2012
I plan on getting most games in retail packages but there will be games like Escape Plan that I will buy digitally, in Japan there generally seems to be between $5-15 off for the digital copy on psn for each game, we have no news yet or confirmation of that price structure being used in North America, but if it is true here as well I could see myself buying digital copies much more often.
With launch coming soon and no solid news on digital pricing, I opted to go for pre-sale deals or discounts on retail games instead, but I also like the fact that I can use my old digital copies of PSP games on the Vita with updated controls and display options, so I went with a bigger memory card to let me bring some of my old library of games along with me on the go
Jan 25, 2012
Wipeout 2048 has an 8G minimum requirement to play... Im buying the games and not doing the digital. I have a feeling Ill need a 32G card soon enough even still,