Reply
Topic Options
Mark Topic as New

Mark Topic as Read

Float this Topic for Current User

Bookmark

Subscribe
Highlighted
June 11th, 2008: Where were you?
[ Edited ]
2 replies 144 views Edited Aug 13, 2012
I was in a line at a local video game retail store, awaiting the midnight release of Solid Snake's final (?) mission in, "Metal Gear Solid 4: Guns of the Patriots."
Almost four years had passed since "Metal Gear Solid 3: Snake Eater" graced the PS2. After all the impressive MGS4 demos shown at Tokyo Game Show's and E3's, the highly anticipated PS3 exclusive was just hours away from being in my hands.
While I was in line I heard someone call out out my name.
I looked around to see who it was, or if it was even someone speaking to me at all. I noticed a a co-worker of mine several yards behind me. We shared a giddy smile & wave and he said "I'm calling in sick tomorrow." Which of course got a reaction of laughter & agreement out of a majority of us waiting outside the store.
The doors finally opened and they let us in to pick-up our pre-ordered copies. I immediately rushed home to play the game for a "few hours" before I needed to go to bed. I watched Snake enjoy his cigarette while I painfully waited for the game's 10 minute install screen that felt like an eternity. When I finally got to play, it was the most beautiful thing I had played and seen, to date.
I thought was only an hour or so into the game, until I looked at the clock and realized it was almost 4AM... I had to be at work at 7AM. I saved my game, turned off my PS3, and went to bed. Unfortunately I didn't call in sick and had a horrible time trying to sleep those few hours, with all the excitement of MGS4 running through my head. The work day was hell, to say the least. Not only because I was dead tired, but, also because I was dying to get home and resume playing MGS4!! (And no, I did not rat-out my co-worker. That's a gamer no-no!)

Four years have passed since that week I spent playing and completing MGS4. Since then, many other "beautiful" games have been released, like "Uncharted 2: Among Thieves" and "Heavy Rain." But to this day, I think MGS still might be the best looking game on the PS3.
Though, being "beautiful" is is not the only reason why I think MGS4 is such a great game. It closed a saga that began with "Metal Gear" way back in 1987 (1988 for us North Americans) and span across 20 years and 4 generations of video game consoles, without ever getting old or burning itself out, unlike most current day franchises.
And... I'm happy to say I experienced this journey from beginning to end.
Sadly, I lost my save data a few years ago and have yet to go back and replay this beautiful piece of art.
But, with the new trophy patch, I know I will be revisiting this epic game in the very near future. Not just for the trophies, but to re-enjoy one of the best games on the PS3.... and grab some trophies along the way.
"You must make a friend of horror. Horror and moral terror are your friends. If they are not then they are enemies to be feared."

Ghost of Sparta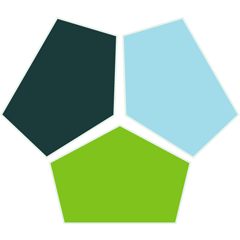 Registered: 06/27/2003
Offline
17401 posts
Re: June 11th, 2008: Where were you?
[ Edited ]
Aug 15, 2012
Cool Story here bro, kudos !!
Still to date, MGS4 is im my opinion one of the best game that shown the power of the PS3. I'm not sure another team as big as the Konami's one who worked on sons of patriots ever been put togeter to create a ps3 game unless the one Polyphony digital put on GT5 maybe...
Welcoming Committee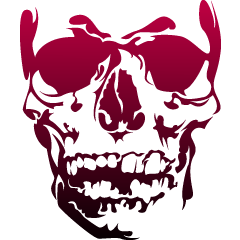 Registered: 09/13/2007
Offline
4403 posts
Re: June 11th, 2008: Where were you?
Aug 15, 2012
Thank you for the kudos

Yeah, MGS4 showed the true power (and possibilities) of the PS3... when the hardware it used RIGHT.
I'm sure we'll see a few more games like this before the end of the console's life cycle.
But, I like games that are story>graphics. MGS4 just happened to deliver both.
"You must make a friend of horror. Horror and moral terror are your friends. If they are not then they are enemies to be feared."