Reply
Topic Options
Mark Topic as New

Mark Topic as Read

Float this Topic for Current User

Bookmark

Subscribe
Highlighted
Re: It should be possible to remove PS3 Trophies from your PS3...
---

Olzberry wrote:


I tried doing what you said and it wouldn't work for me please can someone make a video tutorial. On how to delete trophies.Also ive rang playstation three times and asked them if they could put in a update were you can delete trophies. All of them was said "we will look into that" four months later NOTHING HAPPENS p.s the game im trying to erase the trophies is AFL live. I would apperecite if anyone could help

---
It's not possible to delete trophies. That's why this thread was created a while back to suggest that it should be an option.
Re: It should be possible to remove PS3 Trophies from your PS3...
---

I would love abilitiy to hide whole games from trophy roster ... so i will never see them in my profile again ... unless i look to "Hidden games" section.

I try to take care of my trophy list, keep there games i am proud i had played and completed thoroughly. Just a little bit of personalisation.

---
YES! That is exactly what I was thinking the whole time I was reading this thread (all 100-some posts). I don't want to see them in my list of trophies. A couple of friends borrowed my PS3 for a couple years, and now most of the games on my trophy list aren't mine. Like someone else said before (the bloke whose brother played on his PS3), I want to make my own progress and see my own games. It shouldn't matter whether or not they used my account, it's my account, I should be able to have some control over it. I don't even care what other people see, I just want to be able to control what I see. And no, I'm not going to try the "delete your games, back-up your system" approach, because I normally refuse to use work-arounds for things I should be able to do anyway, just on principle. If I could just hit triangle, get an option to hide a game, and get to it again in a dedicated "hidden games" folder, that would be amazing.
---

Well, it's not like Sony is unaware that many people want this feature. I honestly think Sony just doesn't give a f*ck what we want if they can't make a profit off of it or they're just incompetent. Same goes for backwards compatibility. Thousands of people would sell their old PS3s and buy a brand new one if it was backwards compatible and it would probably cost next to nothing to put a PS2 emulator chip on the PS3 motherboard. That would seem like a win-win for everybody and a no brainer but it seems that brains aren't usually involved in Sony's business strategies.

---
Then again, this post might be right. They were dumb enough to take out backwards compatibility (I'm trying desperately to keep my first edition PS3 alive from the overheating problem its model tends to have, because I'm not going to get a non-backwards compatible PS3). I suppose by now Sony pretty much stopped developing updates for the PS3.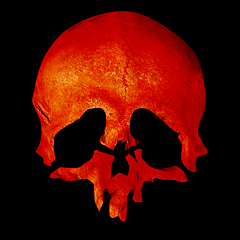 Offline
Re: It should be possible to remove PS3 Trophies from your PS3...
This would not be a good idea mainly because of your overall trophy score. I dont mind those games on there with one or two trophies i got.
Re: It should be possible to remove PS3 Trophies from your PS3...
The only reason I want to delete trophies is because my friend sometimes forgets to log out of my name and go on his. So I have all these trophies on my list that I didn't even earn and my score is higher than it should be. So now my score means absolutely nothing to me cuz its not all mine...
JASONxxVOORHEES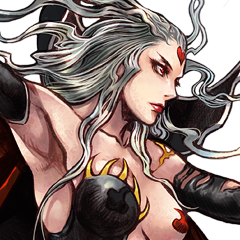 Offline