Reply
Topic Options
Mark Topic as New

Mark Topic as Read

Float this Topic to the Top

Bookmark

Subscribe
Highlighted
Re: Is the PS VITA a sinking ship and is it sinking FAST.
saw this great article on the future of Sony and it's products. Please read.
Here's the link!:
http://hosted2.ap.org/APDEFAULT/495d344a0d10421e9baa8ee77029cfbd/Article_2013-01-17-AS-Japan-Sony/id...
Here's the article!:
Jan. 17, 2013 5:08 AM ET
CEO says Sony is on track for comeback
By YURI KAGEYAMA, AP Business Writer
TOKYO (AP) — Sony Corp., the struggling Japanese electronics and entertainment company, is headed in the right direction although its comeback is not yet complete, its chief executive said Thursday.
Kazuo Hirai told reporters that Sony is now more nimble and focused under his leadership which began nine months ago. Sony has lost money for the past four years, and has fallen behind powerful rivals such as Apple Inc. and Samsung Electronics Co. in profitability and innovation.
Hirai acknowledged Sony had gotten bogged down in its sprawling bureaucracy, and stressed he is making a point of personal involvement in product development to make sure good ideas don't get squelched.
"I'm shepherding several of those projects personally myself to make sure that it doesn't get held up in the bureaucracy, or it doesn't suddenly fade away in the approval process," he said at Tokyo headquarters.
A continuing headache has been Sony's TV division, now in its ninth straight year of red ink.
Like other Japanese electronics makers, Sony is taking a beating from Chinese, Taiwan and South Korean rivals that offer products at much cheaper prices. Hirai said Sony will target customers willing to pay more and won't get sucked into a price war.
The make of Bravia TVs and PlayStation 3 game machines reports earnings next month for last year's final quarter. The numbers are expected to highlight a Sony midway through its recovery.
For the previous fiscal year ended March 2012, Sony reported a record annual loss of 457 billion yen ($5.1 billion) amid troubles exacerbated by factory and supplier damage in northeastern Japan from the 2011 earthquake and tsunami.
Still, Hirai was upbeat, stressing his determination to move or "wow" people with new products.
He proudly held up Sony's new waterproof, full-HD cellphone, set to go on sale around the world in the next few months.
That product, as well as the 4K or "ultra-HD" TV, whose displays have four times the pixels of today's TVs, received mostly positive feedback at the recent International CES gadget show in Las Vegas.
But Hirai acknowledged it may take several years, or as long as a decade, for 4K technology to catch on. He noted Sony's advantage in running a movie studio to make sure Sony Pictures offers 4K.
Yasunori Tateishi, who has written a book on Sony's recent woes, said the same price plunges that plagued flat-panel TVs could hit 4K products, unless Sony can clearly demonstrate that it is offering a superior product.
"Sony needs to show that it is showcasing its unique imagery technology, not doing something everyone is doing," he said. "It needs to create new sectors in the electronics market. Otherwise, it's stuck fighting over the crumbs of the same pie."
Sony has been criticized for failing to take advantage of having both entertainment and electronics businesses. Still, Hirai was sticking to the old "synergy" strategy, while making changes such as revamping senior management and carving out alliances.
He pointed to Sony's investment in Japanese medical equipment maker Olympus Corp. and joint development with Panasonic Corp. in OLED, or organic light-emitting diode, displays as the kind of partnerships in the works.
"We need to be a lot faster in decision making. We need to be a lot faster in execution. We need to be passionate about our product," Hirai said. "Are we perfect? No. But I think we've improved significantly."
___
Follow Yuri Kageyama on Twitter at www.twitter.com/yurikageyama
Re: Is the PS VITA a sinking ship and is it sinking FAST.
---

TMAZT3R wrote:


There are a ton of other games that are amazing, like NFS:MW, EDF 2017, Unit 13, WIpeout 2048, Littlebigplanet, Oddworld Stangers Wrath, MGS HD, Gravity Rush, and a few others. This year we will be getting soul sacrifice, killzone, and other games that have not been announced yet. I do not see you doing anything much more different then what sony is doing right now.

---
Add Sonic&All Stars Racing Transformed to that list, the game is amazing!!!!
Re: Is the PS VITA a sinking ship and is it sinking FAST.
---

TMAZT3R wrote:


I played the demo for the ps3 version, does it look almost the same on vita?

---
It looks very good on the vita, up to 8 players online,tons of fun. I love the game so much that i decided to get the ps3 version as well, it should be arriving on the mail today.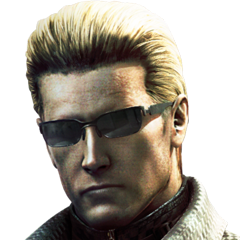 Offline
Re: Is the PS VITA a sinking ship and is it sinking FAST.
No disrespect but if you think the Vita will be discontinued after 1.5 years your a fool. The PSPGO was NOT a new system only a remodel of the existing PSP its not uncommon at ALL for a system to be discontinued after a last major redesign and the PsPGO was the psps like fourth or fifth model. They just released the ps3 super slim and the ps4 is around the corner. A company does not spend hundreds of millions in R and D for a product then just dump it out right unless they are more or less facing bankruptcy. The PSP got off to a slow start when it launched also and while it never came close to the numbers of Nintendo DS it held its own respectably. Calm the heck down son PSVita is not going anywhere anytime soon.
PlayStation 4
Playstation 3
3DSXL Cosmo Black
Vita 2000 (Slim) Black Borderlands 2 bundle
https://www.youtube.com/channel/UCU6bsOtsK8T5BA1zTZ1458g
Owner of LiquidEvilGaming Youtube channel
@LiquidEvilGames Twitter
Re: Is the PS VITA a sinking ship and is it sinking FAST.
If you'd like something difficult to play I'd suggest downloading Technika Tune (DJ Max). It's an interesting and entertaining touchscreen rhythm game with great music.
For a good time waster via hack & slash, I'd suggest Ragnarok Odyssey. Can also be played with a party online to raid bosses.
For a short but sweet sandbox adventure standing on walls and altering gravity, try Gravity Rush if you haven't already.
We haven't seen an extreme amount of games outside of Japan because... a lot of them stay in Japan. The amount of RPGs and visual novel games that don't ever get translated is enormous last time I checked.
-Boink
Re: Is the PS VITA a sinking ship and is it sinking FAST.
[ Edited ]
I'm also really disapointed with the game selection on the Vita. I have 3 games and I haven't even finished playing them, the only game that makes me pick up the vita every once in a while is Wipe-Out. Other than that.. I'm still waiting on good games. We need Sony to stop dragging it's feet and bring us some exclusives themselves to get some interest going and maybe draw some 3rd party DEV support. As it stands, I just feel like an idiot for getting the Vita after being dispointed in the same manner by the PSP. Sigh never again sony, never again.. I wonder what I get for this if I trade it in. Maybe get store credit now and wait on the next console launch.
Another problem is WHERE THE HELL IS THE ADVERTISING?? Most people that see me playing it on the train will approach me and go .. "Is that the PSP? I didn't know those where still around"...