Reply
Topic Options
Mark Topic as New

Mark Topic as Read

Float this Topic for Current User

Bookmark

Subscribe
Re: Is getting playstation plus worth it?
Sounds good Necro, I've also got a mw3 clan you should check out our forums its still new and not many people have signed up or joined but I didn't want anything large anyways. http://mandaloriandw.proboards.com/
Re: Is getting playstation plus worth it?
Happy to hear a lot of good reviews about PS+, as I've just subscribed
to a full year of it. I already downloaded the first Back to the future
game episode, and the rest are in my cart. Never played any of them.
I also never played any of the Syphon Filter games on the PS1, so
will have to try the first one to see if I like it.
Re: Is getting playstation plus worth it?
Hey guys! Saw this thread and couldn't resist chiming in.
I absolutely, positively LOVE my PS+ account!
I know that to many of you my status as a Moderator makes this statement sound contrived or salesy, but I'm totally serious.
I mean, c'mon, where else can you get loads of free games (yeah, I know that you lose them if you unsubscribe) , loads of free themes and avatars, and also you get the added security of Cloud Storage for all your game saves and achievements.
That last point is actually the thing that made PS+ attractive to me. I broke my first PS3 without havng eer backed anything up so I lost all my trophies, medals, awards, achievements, my SOUL when it broke.
Now, I never have to worry about it.
I would recommend PS+ to anyone and everyone who owns a PS. Try it out for even a 90 day trial and you'll see for yourself that it's worth it.
Gleeful rant over. Enjoy!
Re: Is getting playstation plus worth it?
eh it's ok I bought it for the year but I dunno if I'm gonna keep it.. the best part so far was getting the crash bandicoot series for free but other than that you still have to pay for anything you like all the stuff thats free is normally knock off crap nobody wants.
Re: Is getting playstation plus worth it?
Re: Is getting playstation plus worth it?
I saw no value in the games - so I was paying $50 for the ability to background download updates...then I realized that my friends with Xbox 360s don't sit there waiting an hour for updates seemingly every few days. So for the one thing I actually liked, i was paying $50 per year to be on par with the 360....In my opinion the way Sony has implemented updating is horrific, and its reason for being like this is 5% service to the customer, and 95% Sony being able to cover their own hynies...so I was paying 50 per year to automatically download the update that required me to sign away rights to sue.
For me the biggest issue is that with PSPlus, you're paying as much (actually MORE if you buy Live points somewhere at a discount) as people pay for XBox live for some fairly meh games and some functionality (background downloads) that should have been free out of the box.
Re: Is getting playstation plus worth it?
Not at all and I think if you do fall for the scam, you're stupid. Paying for discounts? What the hell sense does that make? You can save more by buying the games directly when they're on sale. Furthermore the free content, which also overwhelmingly sucks, is gone once the subscription is up. $50 to rent games? Sorry, there is nothing to be gained from such a weak service. All I want is free online gaming and that can be had without Plus. Hell I had a free trial from the blackout that I didn't use. Also received another code a few month back, also unused. Seems they add even less content when the free trials are around.
Too many games, too little time.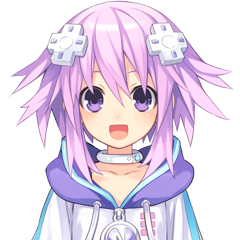 Offline
Re: Is getting playstation plus worth it?
I understand that everyone is entitled to their own option and however they see fit to express said opinion, however calling PS+ subscribers "stupid" is just a little over the top.
jcalvert
www.calvertgames.com