Reply
Topic Options
Mark Topic as New

Mark Topic as Read

Float this Topic for Current User

Bookmark

Subscribe
Highlighted
By: DannykUYA~
Sackboy
520 posts
Find more conversations like this:
Is MotorStorm Too Hard?
[ Edited ]
22 replies 923 views Edited Feb 25, 2014
I can't beat it or get past alot of races. I suck at my PS3 games
Except for Resistance.
Edit: Added label & updated subject title. Please click
here
to learn more about labels. -Super_Nova2k13
nick753
I Only Post Everything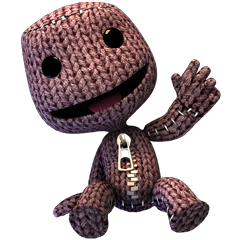 Registered: 11/12/2006
Offline
1321 posts
Skoltnik
Uncharted Territory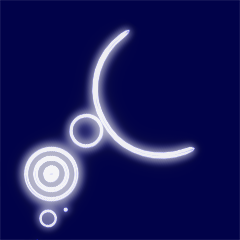 Registered: 04/26/2007
Offline
1680 posts
Re: Is MotorStorm too hard?
Jun 5, 2007
If you're talking about online play, june 7th's update will even things out. If you're talking about single player, just keep trying until you win. It is meant to be difficult towards the end, and the better you do the more the AI will try to run you off the road. So if you're in first place the entire race, it's going to be tough. Try just keeping up with the pack until the final lap, after that be as aggressive as possible and hope for a little luck. I know the last buggy race at raingod mesa was the hardest for me, but persistence paid off.
Re: Is MotorStorm too hard?
Jun 5, 2007
It's funny, every once in a while, I feel the same way. I will try 8 or 10 times on one race, and just keep getting 5th, 6th, etc., and then eventually I will just "get it" and get 1st by like 10 seconds. All I can say is keep trying, you will get it!
"I like my coffee black just like my metal" - MSI
PSN ID: Spek
Paytonno1son
I Only Post Everything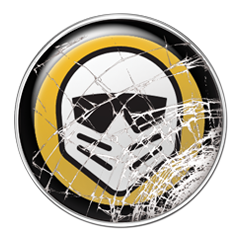 Registered: 05/04/2007
Offline
1063 posts
Re: Is MotorStorm too hard?
Jun 5, 2007
I found that on the later races (Level 4) , insted of trying to be in 1st the whole race, I would try to keep up with the pack(1-6?) and conserve my boost for the final stretch. As long as you don't crash too much the catch-up feature will let you hang with the group. Then on the last lap I would try to creep up to about 3rd and be heavy on the boost. I do agree, the AI of the other racers is set to take you out, so be careful.
Re: Is MotorStorm too hard?
Jun 5, 2007
This game is hard and frustrating if you don't figure out what it takes to win.. a lot of what's required to win in the latter tickets are:
your race line -don't swing too far out when doing turns, you lose a lot of ground and others can pass you while you are trying to get back 'on track'
your boost -conserve it and use it to get out of jams, a pile up, on straighaways, and to control your turns.. make them nice and tight to not lose ground to others
your vehicle choice -some are "bumpier" than others.. the last unlockable vehicle is not always the best, they may be faster but you sacrafice stability and control.
I find that if one particular vehicle or race line doesn't work for long, try to do something else.. don't keep trying the same thing more than 3-5 times, as certain vehicle, race lines just would never result in a win.
Re: Is MotorStorm too hard?
Jun 7, 2007
Hey, Have to say most races on levels 1-3 are nice and easy.. some take a few attempts.. but thats fine,
Anyone find the event called 'Brutalized' hard? Im on that one now and its seriously the most frustrating thing ever, you cant go for more than 10 seconds without being piled upon. You also have to use a buggy which makes it impossible to get out in front :/.. Its on the tenderizer track aswell

-Shadow
Re: Is MotorStorm too hard?
Jun 7, 2007
brutalized
was one hell of a race to win. i only had 2nd place in it for the longest time. i had not gone into the level 4 tickets until i got gold on all the level 3's. i finally got it after a 2 hour marathon of tries. after that, the level 4 races seemed easy in comparison. the next
hard
race is rain god with buggies (i forget the race name). the whole pack of angry buggies eats you alive. best to sit back and conserve boost until the final strech for that one.
--
good luck!
l