Reply
Topic Options
Mark Topic as New

Mark Topic as Read

Float this Topic to the Top

Bookmark

Subscribe
Im back! Also thoughts on P4G?
2 replies 127 views Edited Nov 30, 2012
Hey everybody. I'm back, some of you may remember me, if not thats okay. I was a big contributor when the Vita first came out and a little afterward, but then I stopped using the forums after awhile, mainly because I havn't played with my PS Vita in so long. (But I've been playing it now). I see the forums are different looking, kind of takes some getting used to.
Anyway, I picked up a copy of P4G (Persona 4: Golden). The Persona series is my favorite in the Shin Megami Tensai series, and in my top 10 favorite games for sure.
I've been playing P4G (About 17 hours in), and it stacks up pretty well with the original on the PS2. My only gripe with it is that Chie has a new voice actor. I didn't like it at first, but it kinda grew on me. Teddie also has a new one, but his didn't even bother me from the get-go.
Anyway, I just wanted to know your guys' thoughts on P4G? The S.O.S in dungeons is a welcome addition to the game, IMO, and the ability to see what other players did on a particular day is helpful too.
I Only Post Everything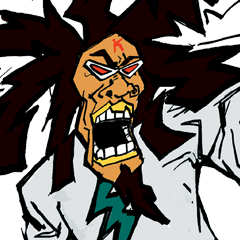 Registered: 10/12/2012
Offline
1041 posts
Re: Im back! Also thoughts on P4G?
Dec 1, 2012
Welcome back and my thoughs on P4G are that I need to get the game first lol. I want it but I have spent so much money on Christmas gifts.
Gonna have to wait. I never really liked Shin Megami Tensei. I loved the idea of it, but I just though as far as the game play went it was fairly crappy in my honest opinion. If they improved the game play in Shin Megami I would love it but as far as I have played it's usually always the same.
P4G is much more appealing to me.
Re: Im back! Also thoughts on P4G?
Dec 3, 2012
Definately go and pick it up when you can, it's an excellent game. It made me pick up my Vita and play it continuously for days; and I had not touched my Vita in months beforehand!