Reply
Topic Options
Mark Topic as New

Mark Topic as Read

Float this Topic for Current User

Bookmark

Subscribe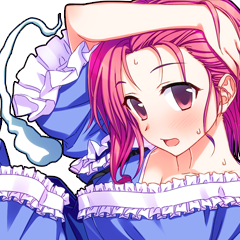 By: Soma-Atlasia
First Son
10 posts
Find more conversations like this:
Idea: International Account Merge & Expansive PSN Marketplace
2 replies 212 views Edited Apr 10, 2014
I don't know if this has been suggested but I'll go ahead and throw this out there.
More than likely, this wont happen but it would be nice if there was an option to merge international accounts with our primary accounts. Before someone shoots this down, let me explain my dilemma.
For someone who likes to buy and play import games, I have multiple PSN accounts as I'm sure many others do as well whom are just like me. I currently have the following accounts for these regions:
- Japan
- Taiwan
Having these accounts allows me to access the PSN marketplace for those regions and allows me to buy the games I want the JP or TW versions of but the problem is that I have to go out of my way to buy the PSN cash cards from a 3rd party vendor (IE: Play-Asia, Japan-Codes, or PCGameSupply). For PS3 & PS4 games, this isn't really an issue when it comes to buying games and DLC but the problem arises when it comes to me buying material for my PSVita. Since my account is locked to the US PSN Marketplace on my Vita, I can only buy material from such. The thing is that I own JP copies of games & plan to buy more (I currently own the JP version of Senran Kagura ~Shinovi Versus~ and plan to buy Sword Art Online: Hollow Fragments, Arcana Heart 3 LOVE MAX!!!!!, & IA/VT: Colorful in the following weeks). For right now, the problem is that I can't play online on Senran Kagura because it has a Online Pass which I need to put into the PSN Marketplace but it's impossible for me to do it on my US PSN account which is my primary. I don't want to use my JP account because I can't access it on my Vita unless I use my 2nd memory card which I use solely for photos and it's something I don't want to do.
Having a way to merge all of my international accounts with my US account would be nice and all but like I said, this probably wont happen. This would only work for internation accounts in a sense that you can only merge accounts from other regions to your primary, not merge two US, JP, TW, or whatever accounts. By doing this, this will also grant your the ability to access the other PSN Marketplaces (via a drop down menu or something). PSN Cash cards values wouldn't carry over unless it was devised in a way that you can use your points from your region but when you buy something from another regions PSN Store, you'll pay the currency exchange value for that region or such.
It's just some idea I had running through my head along with such things like the PSN name change (which I really do hope happens). What is everyone's opinion on this?
Re: Idea: International Account Merge & Expansive PSN Marketplace
Apr 26, 2014
That will create one issue to Sony:
PSN Plus subscribers will be able to sell their accounts with attractive prices.
Reduce prices for digital edition of games permanently if it is older than 2 years.