Reply
Topic Options
Mark Topic as New

Mark Topic as Read

Float this Topic for Current User

Bookmark

Subscribe
Highlighted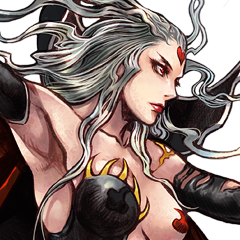 By: JASONxxVOORHEES
Last Guardian
9938 posts
Find more conversations like this:
[INFO] Warframe
[ Edited ]
36 replies 2498 views Edited Jul 25, 2014
(*Special 'Thank You' to da1writer for all your help creating this thread and all the other [INFO] threads he does for this community.*)
PC account migration to PS4 until Aug 1st
Update 13.7 - Depths of the Void
Update 13 - Dark Sectors
9.18.13 - Developer Q & A
6.5.13 - Press X to Ninja
Genre: Action
Supported Players: 1 - 4 Co-op Online
Developer: Digital Extremes
Publisher: Digital Extremes
Release Date: November 15 2013
ERSB Game Rating: M
Digital Download Size: 4.2 GB
Platform: PS4
Suggested Manufacturer's Retail Price: Free
Warframe is a third-person, co-op focused action game at its core, Warframe puts you in the shoes of the Tenno race, newly awoken after years of cryo-sleep into a solar system at war.
Reborn into a corrupt era, the Tenno are sought by the oppressive Grineer Empire for annihilation. Warframe armour is the key to overthrowing the Grineer by providing players with unique attacking and defensive powers to explore, upgrade and master during purpose-driven radical raids.
Game Details
Next Gen F2P Evolving the Free-to-Play genre with incredibly rich graphics, fine-tuned gameplay and overall AAA quality production value
Intense Co-op Action Go it alone or assemble up to a 4-player squad to assist in epic PvE enemy and boss battles while raiding the solar system for ancient artifacts that increase your Warframe abilities and enhance your arsenal
Your Warframe Each Warframe possesses a different set of devastating offensive and defensive powers that can be increased and modified to help change the course of any battle
The Foundry Use acquired artifacts and resources to craft unique weapons and new Warframes
Mod Collection System Collect, combine and tailor your Warframe and weapons into uniquely lethal tools with customization mods that range in scarcity from common to ultra-rare.
Clan Dojo Unite with your clan under one roof: build rooms, research/build new weapons, and duel 1v1 against your clan-mates within the sanctity of your clan's custom Dojo
Sentinel Pet System Add a fierce companion to accompany you into battle. Collect precepts to train your Sentinel for battle, protect you from enemies, gather artifacts and more
New Content Monthly The depth of gameplay and playability continually evolves with major monthly content updates

Automatic Mission Generator Never experience the same mission twice and always face a new map to conquer solo or with your squad as levels are procedurally configured for a unique raid – every time
Digital Extremes ranks as one of the world's top independent development studios in the interactive entertainment industry and has a rich history in developing some of the industry's top action games including the co-creation of the Unreal series of games, The Darkness II and multiplayer portion of Bioshock2. Warframe, created on the Evolution Engine, continues the legacy and is praised for exquisite state-of-the-art graphics and its innovative twist on the action F2P genre.
UPDATES
07-07-14 | U13.7 Depths of the Void
05-10-14 | U13 : Dark Sectors
03-25-14 | Update 12.4.4 : Tethra's Doom
03-03-14 | Update 12 : Zephyr Rises

01-23-14 | Update 11.5 : The Cicero Crisis
12-12-13 | Update 11 : Valkyr Unleash
Starter Guide by Digital Extremes
Begginers Guide Wiki
More Here from Mike B
More Here from ValkavGaming
Youtube Beginner Videos by MFPallytime
Official Sites:
Social Media:
Click the Spoiler Tag to See More Photos...
WARFRAMES

What Warframe ... are you?
[Click Each Profile Photo for a Video]
[Coming Soon - Hydroid]
;
Last Guardian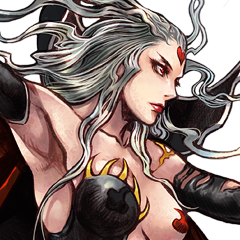 Registered: 06/21/2013
Offline
9938 posts
Re: [INFO] Warframe
[ Edited ]
Apr 23, 2014
Update 13 should be sent to Sony on monday...
https://forums.warframe.com/index.php?/topic/220212-status-ps4-u13-info/
Apr 17, 2014
Looks great Jason, just make sure to keep it up to date with updates as it's now your baby
! I'll help you out whenever I can. Hopefully the thread helps inform new Warframe players though, especially with the beginner guides and Videos!
Apr 17, 2014
i can't wait for the new Hydriod Frame. I kinda got burned out on the game but that new frame looks promising..
I'm here to help. If you have a question feel free to pm me. Idling on IRC is for noobs.
Get your Portable ID!
Apr 17, 2014
Found the real Gif's Jason, you can replace the old one's with these if you like, you'll just have to shrink the images a little bit like they were before (i.e. you'll have to use your desktop again)...
Last Guardian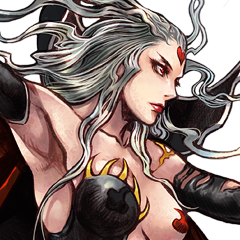 Registered: 06/21/2013
Offline
9938 posts
Apr 23, 2014
https://forums.warframe.com/index.php?/topic/220212-status-ps4-u13-info/
Update 13 should be sent to Sony on monday ...
Link added to second post...
Looks like we'll be getting Hydroid soon...
Last Guardian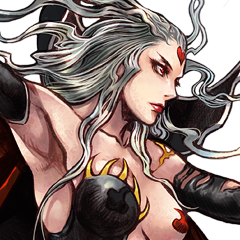 Registered: 06/21/2013
Offline
9938 posts
May 1, 2014
https://forums.warframe.com/index.php?/topic/220212-status-ps4-u13-info/
Update 13 inches ever closer...
Wanting Update 13 for Warframe
[ Edited ]
May 6, 2014
I WANT UPDATE 13 NOW I BUY ALL MY GAMES OFF PSN SO I DON'T WANT TO HEAR IT I'M A PAYING COSTUMER, SO PLEASE GIMME OR NOT TELL A COMMUNITY MODERATOR TO COMMENT AND EXPLAIN WHY THE UPDATE ISN'T READY!
Mod Edit: Updated title. Check here for more information. Thanks! --GrainneNessa
Re: Sony I'm P o'd at you about warframe, I want update 13.
May 6, 2014
Yeah i know this it's going through certification right now and I want to know how long this would take atleast sheesh, this is unbearable.