Reply
Topic Options
Mark Topic as New

Mark Topic as Read

Float this Topic for Current User

Bookmark

Subscribe
Highlighted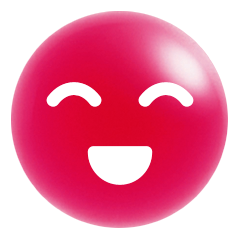 By: VR_F0X
Treasure Hunter
8661 posts
Find more conversations like this:
[INFO] Metal Gear Solid V: The Phantom Pain| A Hideo Kojima Game
[ Edited ]
5640 replies 18994 views Edited Aug 5, 2015

Metal Gear Solid V is the next chapter in the Metal Gear Solid series. The game is split up into two parts, the prologue called Ground Zeroes, and the main game, The Phantom Pain. Ground Zeroes was released on March 18th 2014 ahead of The Phantom Pain.

MGSV will be the first game from Kojima Productions to be built using their new engine, the FOX Engine.
Developer: Kojima Productions
Publisher: Konami
Platforms: PS3, Xbox360, PS4, XboxOne, PC
Release Date: September 1st 2015
Offical Metal Gear Solid V website

At some point during the destruction of Mother Base Big Boss is injured and falls into a coma. Recovering from his coma 9 years later in 1984, Big Boss wakens only to discover that he had lost his left arm. Soon after his recovery the hospital he is in comes under attack, but Big Boss manages to escape with the help of Ishmael, a man with bandages all over his face that claims to have been looking out for Big Boss while he was in his coma, and Ocelot.

Big Boss goes on to establish the Diamond Dogs, a new band of mercenaries, and gets himself a prosthetic arm. Big Boss, with the help of Ocelot, locates Kaz who is being held captive in Afghanistan. Big Boss rescues Kaz and the two men plan their revenge against Cipher.
The game features a first for the MGS Series, a complete Open World, featuring a full day and night cycle, as well as dynamic weather.
Big Boss comes equipped with an iDroid, using this little gizmo allows the player to view the map of the area, call in a helicopter for extraction, manage Mother Base, and get information about the mission.
Using the Binocular allows the player to spot and tag enemies. This creates a 'silhouette' that can be seen through walls, it also puts an icon above the enemy and on the iDroid map. This can be turned off in the options. The Binocular also comes equipped with a Directional Microphone, allowing for you to eavesdrop on conversation by looking at people with with the Binocular. Looking at certain things in the environment also allows for the player to prompt Miller to give you information about the area. The Binocular, and other equpment, can be upgraded through Mother Bases R&D Division.
Being spotted by an enemy doesn't immediately trigger an alert status. Instead, the player has the chance to rectify their mistake, if fast enough reflex mode can be triggered, this slows the action allowing time to take out the witness and stop the alert status from being triggered. As the with targetting system this can be turned off in the options.
As well as most of his previous abilities Big Boss now has a new set of moves, such as being able to jump across gaps, dive to prone, and new advanced CQC moves. He is now able to use enemy weapons.
The interrogation system from MGS3/MGS4 returns. Taking an enemy hostage allows the player to question them, learning information that could be helpful or completely useless to the mission. Players also can now give hostages orders, like telling them to lay on the floor or call for back up. Players can question hostages to give more info on the area, such as where guards are postioned and other points of interest. Any information gathered is automatically pinpointed on the i-Droid map. Hostages can be taken by CQC holding them or by pointing a gun at them and holding them up.
There are many different modes of transport for getting around the open world. These include riding on horse back, hijacking jeeps, hiding in the back of enemy trucks, using the helicopter, or just plain old walking. Each method has its advantages and disadvantages, for example louder transportation is going to draw more attention.


The open world setting allows players to plan out when and how they deal with missions, they can tackle the mission during a rainy night or during a sandstorm in the middle of the day.
Confirmed by Kojima in this interview, players will be able to use handheld devices such as smartphones and tablets to create user generated missions within the open world. These devices can also be used to display the area map.
Similar to Peace Walker the player can build and manage their base, recruit new troops during missions with the fulton recovery system and research new equipment. However, this time the player will have the freedom to walk around their base in real time and do certain things. It is also possible for the player to vist their friend's base and look around it.
Unlike previous MGS games, MGSV will have a mission based system similar to that of GTA and other open world games. Each mission, or episode, may have independent stories, but together they make the core of the story. According to Kojima "...you can play any mission, any episode at any time."
The Phantom Cigar, a new item to the series, lets players speed up time without having to wait around for time to pass naturally. This makes it easier to plan missions, if you want to tackle a mission at night then simple smoke away on the Phantom Cigar until nightfall comes around. However, speeding up time too much will mean that POWs die.
Players will also be able to decide at certain points whether a character lives or dies, and this will have an impact on the rest of the game.
The cardboard box returns, now with camoflage patterns to help it blend into its environment. Snake can now burst out of the top of the box allowing for a surprise attack, or escape out the side of the box and use it as a decoy. The box can also be upgrade serveral times with images, one featuring a guard saulting that will make suspecting guards ignore you and carry on with their patrol. Another image of a Swimsuit Model causes the guards to become distracted, similar to the Book item from the previous MGS titles. Items such as the Fulton can now be used while inside the box.
Wall Knocking also returns. Knocking against a wall will make a sound, causing enemies to break from routine to investigate. Snake can also use his prosthetic arm to "Hand Knock". Snake spins his wrist around to cause clicks and sparks that the enemy can hear without the need of a wall.
The Fulton Recovery system returns from Peace Walker. This allows for incapacitated enemy soliders to be recruit to your cause. The Fulton System can also be used to acquire vehicles, shipping containers and... Goats.
There are manly different types of wildlife found in TTP, some are harmless like Sheep and Goats, but other can be dangerous, such as Wolves.
Unlike in Peace Walker, the Fulton System now has a success rate. It is normally around 80%, but things like the weather can impact how successful a recover turns out.
Snake can now call in help from Mother Base. For example, players can call in soldiers to check out an area marked with a support marker, supplying information on enemy locations before heading in themselves.
One of the main forms of transport Snake has is by Horse. Players can issue commands to the Horse, like telling it to stay back or to defecate.
In typical MGS fasion, when vehicals drive over horse poop it can cause them to lose control and cause the passengers to become stunned, allowing for the player to either hijack the vehical or to Fulton both the vehical and the passengers back to Mother Base.
Dumpsters makes a return from MGS4. Players can hide inside them, peek out, and shoot guards. Unsuspecting guards walking passed can be pulled into the dumbster for a silent takedown.
Snake now has the ability to climb certain walls and cliffs, provided there is a crack or ledge.
Snake's prosthetic arm can be swaped with different protheses, each with different functions. One arm can be charged up and allows for Snake to stun enemies.
Inflatable decoys can be thrown down to lure guards away from there patrols, allowing for the guard to be easily bypassed or be taken out. During combat the decoys can be used to draw fire away from Snake.
Snake can bring buddies with him into combat, up to four different characters can come with Snake at one time. There character have special abilities and uses that can help out during stealth infiltration and during combat, the abilities that are avaliable to the player depend on how well those character trust (bond) Snake. These character are completely optional and can be missed, however finding these characters opens up new sub-plots and missions. If a buddy character takes too much damage they can die permanently.
Just like in Peace Walker players have the chance to build and expand their own miltary base. When out on missions players can use the Fulton Recovery System to recruit enemy soldiers to Diamond Dogs, soliders can then be put into departments to increase Mother Base's stats, this can allow for new weapons and items to be researched, or increase the recovery rate of injured soldiers, depending on the department.
Mother Base is fully customizable. Players can create how their Mother Base looks, everything from strut placement down to the color of the walls. Players can also create their own emblems that represent their Mother Base and can be found on walls and flags around the base, as well as on vehicles and cargo containers.
However, unlike in Peace Walker, players have the chance to walk around their base, interacting with recruits and other characters. Snake can spar with soliders to help increase their CQC abilities, or he can head to the shooting range to help the recruits improve their effectiveness with a firearm. Mother Base can now be customized, each base will look different for each player depending on what they have built and upgraded. Things like A.A Guns and goats can be recruited while out on missions by using the Fulton Recovery System. You can then show off and compare your base with your friends. The base can be managed at any time, even while out on missions, by using the i-Droid.
Mother Base isn't always safe, it can come under attack. While out on missions you may end up upsetting certain groups of people and they might want to take revenge by attacking your base. Not only can other characters attack your base, but so can other players. Rival players can invade your base and hijake assets like soliders, weapons placements, and resources. Knowing your way around your base will become vital in defending it.
This video gives a good overview of Mother Base and a lot of the features involved:
The third iteration of Metal Gear Online, developed by Kojima Productions LA, is the main online component of MGSV. The game was created with the MGO and MGO2 players in mind, focusing on refining the original MGO style of gameplay with bringing in TPP gameplay mechanics into the fold.
Players create their own solider to take into online battle, being able to customize the look and class loadout. Players are also able to take control of unique characters such as Snake and Ocelot, each one with their one unique skills.
Re: Metal Gear Solid V: The Phantom Pain Information Thread
Aug 21, 2013
I made this in the MGS forum before they decided they wanted to ruin the community by closing everything. It is probably of more use here now. I also decided to move it here so there is at least one constant thread that all the regulars from the MGS forum can post in, NOT THAT IT WILL EVER BE THE SAME.
Re: Metal Gear Solid V: The Phantom Pain Information Thread
Aug 21, 2013
Re: Metal Gear Solid V: The Phantom Pain Information Thread
Aug 21, 2013
The mods are trying to wipe us out, but they can't wipe out the gifs.
How long until they realize this was a stupid idea? Or have they already realized it and they just don't care?

"Postman Pat has a black and white cat, what does Big Boss have? NOTHING! THATS WHAT! HE DOESN'T EVEN HAVE TWO FUNCTIONAL EYES LIKE PAT. OR A VAN!" - F0X
VP of Gaming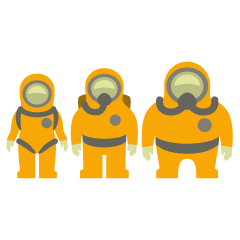 Registered: 12/28/2006
Offline
34149 posts
Re: Metal Gear Solid V: The Phantom Pain Information Thread
[ Edited ]
Jun 10, 2015
---

the_original_se wrote:


i was thinking about making a MGS thread last night, you beat me to it.

---
Yeah, I wasn't sure if anyone else was going to do a thread so just decided I might as well. Hopefully some of the other guys see this thread.
VP of Gaming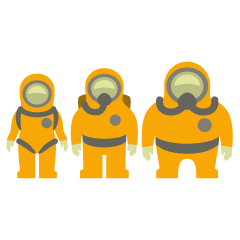 Registered: 12/28/2006
Offline
34149 posts
VP of Gaming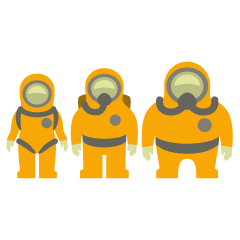 Registered: 12/28/2006
Offline
34149 posts
Treasure Hunter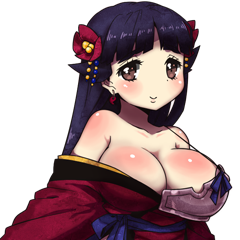 Registered: 06/27/2007
Offline
8703 posts
Re: Metal Gear Solid V: The Phantom Pain Information Thread
[ Edited ]
Aug 21, 2013
To be honest it is a surprise we haven't all been banned by now. Given, I've been the least of the offenders, but still.
Also, it appears Idris Elba failed to save the MGS forum. Looks like he cancel the alockalypse after all.
I am excited MGSV. Particularly because I am excited to lose my mind as Big Boss and start running people over.
EDIT: Remember to rate my sig!
EDIT 2: It'd be funny if I had a Scott Shelby avatar, what with my rank and all.