Reply
Topic Options
Mark Topic as New

Mark Topic as Read

Float this Topic for Current User

Bookmark

Subscribe
Highlighted
17 replies 378 views Edited Nov 3, 2012
why have the reviews for vita games so bad? some people think ign is biased anyways, but it seems like they're really picking on the vita. they review the games as if they were ps3 games, and imo i don't think is fair. they need to take in the fact that it is a handheld game (although it is sony's fault for advertising it as console like gaming).
isn't it kind of weird that SFxT has a 9 for the console version but a 6.6 on the vita? they're the same game :\ and resistance wasn't THAT bad. Even Assassin's Creed got a somewhat low score.
what do you guys think?
Hekseville Citizen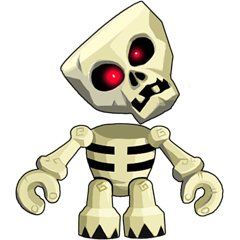 Registered: 02/26/2012
Offline
344 posts
Nov 3, 2012
I havnt been an ign fan for a long time now bc of the bias it seems they carry with them for a while now, imo (and i stress IMO) to me it seems like if THEY arent a fan of the game or if THEY dont like it, then neither should you. The AC3:L and Ragnorok review and score was a joke. I've personally made better choices since NOT going by reviews.
Nov 3, 2012
You answered your question.
They compare it to the ps3. Instead of comparing to something like the 3ds. Mainly because the ps3 is closer in terms of specs and game types.
You can also blame Sony and the media. They overhyped it and showed it off as equal to the ps3, and even though it's clear there's a power difference, the image of a portable ps3 still sticks
Nov 3, 2012
I try to be as objective as I can when it comes to reviewers. I don't mind if they give low scores, but IGN's justifications for some of the latest reviews are outright stupid. I don't look down on them for giving RO a 5. I look down on them for giving them a 5 citing as the negatives the very same elements they used as a plus when they graded Monster Hunter, God Eater Burst and Phantasy Star Portable 2~.
If all those games would have gotten a 5 because the morons in charge of reviewing don't like Monster Hunting elements, that'd be fine. But when the reviews contradict each other in terms of what they think about something, I can't help but dismiss them as mongoloids. The continuous comparisons to the PS3 are Sony's fault. I remember how when the PSV was announced the initial statement was that it'd be as powerful as the PS3 only to go back on their word a few months later. That said, IGN and anyone else comparing a game on the PSV to the XBOX360/PS3/PC version is a joke~.
tl;dr; IGN is not a reliable source, their reviewers are dumb~.
I Only Post Everything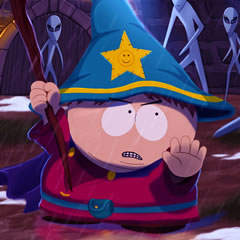 Registered: 09/07/2012
Offline
1102 posts
Nov 3, 2012
I put no faith in reviews from sites like IGN, where the reviewers are just shills for the publishers. I usually base my opinions on actual user reviews, guys like us who have nothing to gain by stating our opinions. If you compare the reviews from real people playing the games to those of some game sites it really leaves you scratching your head.
I Only Post Everything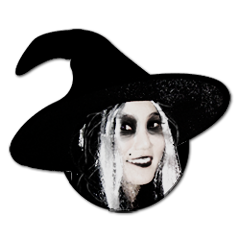 Registered: 10/12/2012
Offline
1041 posts
Re: IGN Reviews
[ Edited ]
Nov 3, 2012
Because IGN only rates games high if they are paid to do so. Also most of IGN's staff all want the Vita to fail and to be even more blunt they don't even keep PS3's in their offices that is how much hate they have for playstation over there.
For instance Halo 4 is not even out and they have alraedy rated it a 9.8... Really? Rating a game so high that isn't even released yet, that is IGN's mentality for you.
They also made this stupid video recently comparing the Vita NFS to the 360's NFS.. Keep in mind they had no PS3 anywhere to be seen.. That was dumb enough.
Another thing is if you haven't noticed, their Vita section almost never get's updated as far as compared to other gaming sites. It is like they really don't care to even bother putting good Vita information up. There is so much stuff that could be on their site in the Vita sections yet I always am stuck having to find it else where.
IGN is horrible, I have watched their videos with their staff and they truly are just about as dumb as high school teenagers, they sit around talking about how awesome the band FUN. is... I mean really? Grown adults, sitting around talking about FUN. the band...
I quit paying attention to anything IGN says ages ago especially when they even reviewed Fifa 13 for the Vita and even recommended people go buy it.. Instead of last years Fifa Soccer which is exactly the same and cheaper was over the line for me.
Why the hell you would even waste your time reviewing a game like Fifa 13 for the Vita shows how much of a influence developers paying them for reviews has. Most sites didn't even bother reviewing that game for good reason, it was last years game with new colors and menus.
The Street Fighter thing is again obvious proof they just do not care to review anything fairly or that they secretly hate the Vita for some reason. Maybe they are being paid to hate it, who knows. Those kids are dumb as hell at IGN...
I swear visiting IGN makes me feel like you are in line at Gamestop behind that kid who sits at the counter talking about how awesome he is at games.. While people wait behind him.. No one cares keep the line moving...
I Only Post Everything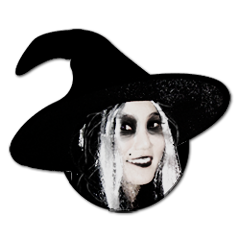 Registered: 10/12/2012
Offline
1041 posts
Re: IGN Reviews
[ Edited ]
Nov 3, 2012
Sad thing is IGN is a very popular site and for those type of people who simply cannot think for themsevles and listen or follow whatever they are told, it is just not good for the industry at all.
Having a company of incompentent baffoons like that at IGN should be a criminal offense, like I said people listen to these idiots and it truly affects how they think about systems and games as a whole.
It shows.. So many people read the IGN Ragnarok Review and were like oh it is crap, because IGN says so. It is just beyond stupid and sadly most those people said quote "I only visit IGN.." to make matters worse.
Halo 4 put the icing on the cake for me, 9.8 ain't even out yet. IGN you guys make sense with your reviews.
Nov 3, 2012
I think pretty much this isn't just IGN (who is of course the biggest offender but...), Gamespot, and Giantbomb pretty much hate the Vita as well. Oh but they do love that Nintendo 3DS and streetpass crap. Seriously, they mention on theirpodcasts/videocasts that they want more games for the Vita and then craps on the good ones that came out recently like some of the users have been doing here. Anyone comparing the Vita to a console is an absolutely lost in what it is in front of them. I see the Vita as a successor of the great PSP and don't even bother wishing any of the games to be like the console versions. I want good looking and funplaying games on the go and the Vita provides this.
These game reviewers like IGN really do hope the Vita fails as well as some of the lost users here hope it does the same. You would think the "Beyond" team at IGN would look at the Vita games as seperate entities on their own and judge them as if consoles don't exist. That's how I view games on the Vita. You don't see IGN reviewing iphone/ipad/android games/ports and mentioning "well it doesn't play like the console games, so lets bomb the review." Why? Because it's on the go gaming, it's different, it's suppose to play and look differenct from the console games - Vita should be no different! IF it can almost mimic, great, I'm not really expecting it to outperform the console games - I just want fun, good looking games on the go! I don't bother with reviews anyway, I look at the previews and if It looks interesting, I'll buy it.
Take Resistance Falling Skies, IGN bombed it, pretty much everyone did on the review side of things. I don't think it was the best game I've seen on the Vita but I found it to be adequate enough and fun to play (multiplayer was meh but whatever). To each their own. Don't take reviews for what they're worth in my opinion, most of the time they are paid to rate a game high (even if they deny it). No money, they bomb it - IGN does this and so does Gamespot who is notorious for this (Critic, not reviewer, Jeff Gertsmann got fired for bombing Kane and Lynch despit being paid to rate it high.)
Some people just hate the Vita, these review sites that have gone down the greed lane show it as well as some people here in the forums who already hated it day one but bought it to compare it to consoles.
Nov 3, 2012
The last day I looked at a review from IGN was when Socom 4 came out. The game had it's ad everywhere on the site. It even had the background as an ad, and simply put the game is complete garbage. There is only one good aspect and that was the co-op. The rest is just poor execution and generic gameplay. In the end, they gave the game a 7.5. Way over what it deserved.
My Playstation Collection consists of:
152 PS3 games - 564 PS2 games - 72 PS1 games - 202 PSP games - 11 PS Vita games
Over 1,100 games total