Reply
Topic Options
Mark Topic as New

Mark Topic as Read

Float this Topic for Current User

Bookmark

Subscribe
Highlighted
I want to thank you Playstation.
[ Edited ]
5 replies 264 views Edited Oct 27, 2013
This is a thank you post to Playstation.
I've been a fan of Playstation ever since I was little. I recently had a ps2, ps3 (super slim), P11 Turtle Beach Headset, and I've owned a Vita (had to sell it for money issues). Well my birthday is 8/19. One week after my birthday I was victim to a home invasion. I was in my bathroom when I heard someone come in and start messing around in my room (bathroom is connected to my room). Well he took everything playstation related but bolted when the police arrived (I texted my mom to call 911). As you can imagine I was devastated.
So far I have tried to replace most of the things stolen except I didn't get another ps3. He took my ps2 controller but not my ps2 oddly enough. So I went to my nearby pawnshop and replaced everything with used versions or cheap versions. Here's where my thank you comes in.
I have saved ever since the announcement of the ps4 so I can buy my own ps4. I have preordered Killzone: Shadow Fall (my favorite shooter of all time) and Assassin's Creed 4. I will definitely be at the midnight launch at my nearest Best Buy. I've got a countdown on my phone for the ps4 release. I have reset my psn accounts so the thief can't use it. I am so ready for the ps4.
I just wanted to thank you guys for providing everything that you have created for us to enjoy. No matter what has happened in my life or where life has taken me, there was always a PlayStation by my side.
I love PlayStation.
I will always love you guys.
I thank you for everything you have created.
--- Sincerely,
Mastrman
Re: I want to thank you Playstation.
Oct 27, 2013
It's a shame somebody took your stuff, but at least you were not harmed. Things can be replaced, which it sounds like what you are doing and saving for, which is great. But I'm sure your mom is glad your safe, you can't be replaced. Take care and don't let the idiots of the world get you down, November 15th and the PS4 are just around the corner so, it will be time to start new!!!

SGT-Achilless
Treasure Hunter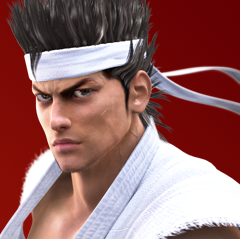 Registered: 10/10/2005
Offline
9212 posts
Re: I want to thank you Playstation.
Oct 27, 2013
Re: I want to thank you Playstation.
Oct 27, 2013
I hope they got him and put him in prison. But for the thread it is good that you could restore your gaming center by getting them from the pawnshop. I hope we play together KZ in PS4.
LifeStyle Ambassador Program.
My Youtube Channel. Subscribe here. https://www.youtube.com/channel/UC4u4grBAukysjm2j8f44VLw
honkayjeezus
Hekseville Citizen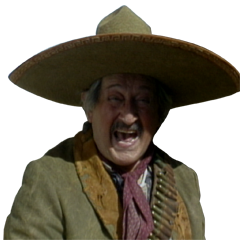 Registered: 12/09/2009
Offline
280 posts