Reply
Topic Options
Mark Topic as New

Mark Topic as Read

Float this Topic for Current User

Bookmark

Subscribe
Highlighted
Re: I'm not paying $120 for you to fix my system
---

DragonIrons wrote:


so apparently you ALSO had a FAT PS3 that's notorious for overheating AND DYING.

---
So this is my fault and not Sony's, seems legit.
Re: I'm not paying $120 for you to fix my system
[ Edited ]
no.... it's sonys for making a system that at first had HORRIBLE heat management, and you got one still even though it was all over the net like a week after release day. But no that's sony's fault...... your problem is expecting them to fix a 5 year old system that's out of warranty. Just get a new slim when you can and have fun replaying your games..... (or at least the ones you liked lol). At least you can't lose add-ons or trophies or w/e, the onyl thing you lost is your saves (unless you backed the ones that LET you copy them to a flash drive).
By the way, get the slim, not the new slimmer. The crappy **bleep** top load door for the games isnt' very sound proofed either. People are hearing the disc spin while they play. Not to mention I have a feeling alot of people are going to break that sliding door right off one day opening it too hard, it's not automatic (i think). They cut alot more corners making that slimmer besides that.... a 500 gig drive isnt' worth gettign it when you can easily swap the drive in a slim too.

Re: I'm not paying $120 for you to fix my system
i dont' see why you can't get it out of this either.... TAKE THE COVER OFF. Probably have to take a cover off the disc loader inside too but it's no big deal i would think. Not like you have a warranty to void lol
But ya you break the door on a Slimmer or it dies some other way that wouldnt' be a problem lol

Re: I'm not paying $120 for you to fix my system
I got my black ops 2 out, I fixed my ps3 with my wife's hairdryer and it work.I'm debating to keep it or trade it in for $130 at gamestop.
Re: I'm not paying $120 for you to fix my system
[ Edited ]
Re: I'm not paying $120 for you to fix my system
Re: I'm not paying $120 for you to fix my system
No I didn't drop it in a bathtub.It's a thermal paste issue, I guess by putting your ps3 in a oven, it reheats the thermal paste in place.I used the hairdryer trick cause it seems dangerous in my eyes to put a PS3 in a oven.The systems can last a long time if they applied the
right amount of thermal paste from what I seen in the videos on youtube.Almost all the guys complained that sony didn't applied enough.So basically if your thermal paste wears out, expect a ylod and that's even for the slims.
Re: I'm not paying $120 for you to fix my system
interesting.... never heard this before. Only thing I knew about the FATS was the airflow SUCKED and they felt like a oven within an hour. Half the reason alot of hardware was dumped (like 2 usb hubs and the memory card reader and w/e was in a FAT and isnt' in Slim) was to give it better airflow. Other reason was to bring the cost down.... Maybe I'll take my slim apart one day and add some thermal paste, I still have some in my PC toolbox.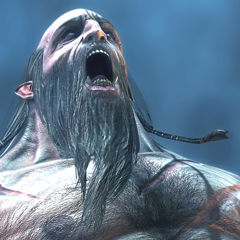 Offline
Re: I'm not paying $120 for you to fix my system
[ Edited ]
Modern consoles will fail. I hear you, I mean, somewhere out there, is an Intellivision and an Atari 2600 that I had when I was 6 years old, and assuming it's all in one pieces, you can bet that it still works.
Modern consoles have these things called moving parts, and other parts that can't work if they move! Other parts that even rely on how well connected they are to other parts on the molecular level!
All built in an assembly line, most probably by underpaid workers....
I won't disagree that $120 is a lot for Sony to repair the system, but I'd be willing to bet a large portion of that cost is also to "warranty" that repair they do. Even if you can't be bothered to learn how to repair your own PS3, in just about any city a person can find some craiglister who will do it for anywhere from $40 to $75 bucks. (In my city there's at least 3-4 guys who do this as their sole source of income for somewhere around $50, takes them about 30 minutes, and you can be sure they are much better at it than a Sony employee ever could be...Sony isn't giving you NEW parts, they are giving you REFURBISHED parts, so this all comes down to just the labor.
If you think about it, you're often times really much better off using one of the local service guys. Most of the time your data is still intact, meaning you don't lose any game saves, etc...and you KNOW exactly how well that PS3 has, or has not been taken care of since it's the same one you bought.
But hey, I've bought 3 PS3's brand new from a store...sold my original 60G when they were still valuable, bought a 40Gig some time later, it recently crapped out on me so I just bought a slim...



I kinda wish I would have just paid some guy to fix my 40gig model, I do miss having the hardware off switch in the back, the slim doesn't, you have to unplug it or turn off the switch on your power strip. I point this both for periods of long term non-use and for those random crashes where holding the power button won't power off the system, which happens about once every 2 or 3 days on my slim.
Metroidvania is my favorite style of game...Would love a sequel to Harmony of Despair!