Reply
Topic Options
Mark Topic as New

Mark Topic as Read

Float this Topic for Current User

Bookmark

Subscribe
Highlighted
I'm a Gamer and I love Final Fantasy and Grand Adventures!!!
[ Edited ]
2 replies 290 views Edited Dec 30, 2012
I've been playing video games since I was the wee age of 3 years. Back in 1984 or so I remember my dad and his buddies having football tournaments on this old console called the Intellivision It's old, look it up
). The graphics were horrendous but amazing at the time. When I was about 5 or so I remember getting something called a (lets call it a playstation entertainment system)PES. My world changed.
The graphics made it feel like I was in a mushroom wonderland. I then found a game called Final Fantasy. The magical world I was sent to save would thrust me into a magical journey of video games for the rest of my life.
I thought I had it bad as a kid but my parents went above and beyond to supply my 3 brothers and 4 sisters as well as myself with things we really didn't deserve or need. I mean honestly, I have no idea how they could afford that PES(remember.....that's what I am calling it!
) in 1986. My mom worked at a Waffle House restaurant and my dad painted roads for gods sake. They are good people.

I think I was 14 when I got a Playstation. I got a game called Beyond the Beyond with it because my dad knew I liked those weird magical games and such. It was something....let's leave it at that. I eagerly awaited the release of a game many had no idea about. It was called Final Fantasy VII and when I first started it up, I thought to myself, "Oh my, this is gonna be a truly memorable experience."
I proceeded to wake up 3 hours before I had to go to school and played it until I left for my learnings. I got off of school and played it until I couldn't keep my eyes open. I'm pretty sure I only slept for about 4 hours a night for several months after that. The Playstation had conditioned my body to function with much less sleep than the human body deserves! It's quite the machine!
I bought a Playstation 2 the day it came out with my own money. I think I worked at a dry cleaners at the time. Hello Final Fantasy X, goodbye friends.
I played a multitude of games on that which I can't even get into at this point!
Somewhere in my mid 20's I decided to get married and have a kid. Gaming went by the wayside for a good 5 years. I recently grabbed me up a Playstation 3 since my son is 6 years old now and I can get a few hours to myself every week.
The first thing I thought of when I turned it on was," Wow......this thing seems to be made for adults." I really loved the layout of the XMB and the complexities of the console itself.
I nabbed up Journey off of the PS Store a couple of days ago and I must say. Impressive! My son runs around with a red cover over his head and body now. Tokyo Jungle! What the heck is this?! An apocalypse animal simulator?! I'm in! The greatness that is the Sony brand of Video Games is just amazing. You guys just keep pumping out these original titles that are extremely hard to resist and I commend you for the great job you do with the PS+ subscription. I feel like I've already saved $400 on video games with this awesome service.
It is a great thing for me personally as there are a ton of games to choose from on any given day from my library. I like the fact that titles that are added to the IGC are sometimes things I would have never even thought to try out. Ingenious service model for real gamers and it just keeps getting better with the deals.
In case you are wondering.....I am currently playing Final Fantasy XIII. I love the story in this game. Some people hate it, some love it. That is why I have always loved the Final Fantasy titles throughout it's rich history. They are polarizing games and no two are alike. They drug me into gaming as a kid and keep me coming back as an adult. I've played them all, for better or worse and I think anyone who can read owes it to themselves and Playstations everywhere to jump on the PSN store and play those classics from the PS1 era. I could go on all day about these grand adventures but I'm hungry. Much love PS!

Re: I'm a Gamer and I love Final Fantasy and Grand Adventures!!!
Jan 4, 2013
Final Fantasy XIII did have a great story, but a lot of the complaints came from the linear storyline until you get to Chapter 11, and then you really can't do much useful until you beat the game and unlock the last level of skills.
The graphics are far superior to anything at that time. It's a shame the sequel catered to Xbox and dumbed the graphics down significantly. The sounds are also amazing.
--------------------------------------------------------------------
Please Subscribe to my Youtube page!
https://www.youtube.com/user/HollywoodShono?feature=mhee
I Only Post Everything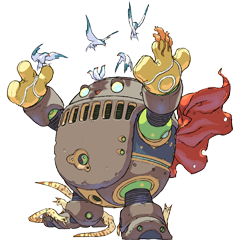 Registered: 02/25/2012
Offline
891 posts
Re: I'm a Gamer and I love Final Fantasy and Grand Adventures!!!
Feb 17, 2013