Reply
Topic Options
Mark Topic as New

Mark Topic as Read

Float this Topic for Current User

Bookmark

Subscribe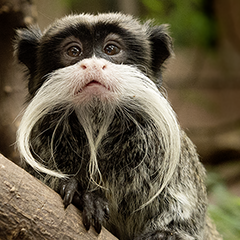 By: MonkeyDad1977
Survivor
2675 posts
Find more conversations like this:
How many Vita games actually have game goods?
[ Edited ]
2 replies 1538 views Edited Mar 7, 2014
I noticed that pretty much all Vita games will have an option to get game goods by going into Near and checking the box next to the game. How many games actually have game goods? Do they all actually have game goods? So far just Uncharted: Golden Abyss, FROBISHER SAYS!, and Smart As have received game goods by updating Near. Right now I am playing Ys: Memories of Celceta and I checked the box to receive game goods but I have no idea if there actually is any. I'm also playing a bunch of the free Plus PSN Vita games as well like STREET FIGHTER X TEKKEN, WipEout 2048, Sine Mora, Sonic & All-Stars Racing Transformed, Jetpack Joyride, GRAVITY RUSH, flOw, and Germinator. For the most part though I am really just focusing on Ys: Memories of Celceta until I get it beat then I will really start working on the other games.

Any info that you could give me about the Vita would be greatly appreciated, thanks.
Edit: Added labels. Want to learn more about labels? Click here! -Super_Nova2k13

I Only Post Everything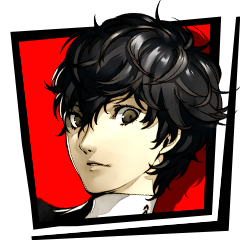 Registered: 12/04/2004
Offline
1058 posts
Re: How many Vita games actually have game goods?
Mar 8, 2014
huh, I just realized that there isn't that much sites dedicated to info on the "near" app and lists all the games that have game goods. For example, here's Giant Bomb's wiki page for "near", but it's list of games isn't complete.
Anyways, there's quite a bit of games that use the "near" app. (by the way: I keep calling it "near", complete with quotation marks, as that seems to be the official way Sony refers to it, the "near" app), but not every game uses it for game goods.
Because all the games you played on the PSVita are listed in the "Game Good automatic download settings" of the "near" app settings doesn't actually mean that they will actually have any game goods.
So, here's a list I decided to make right now of games that supports "near" game goods that I'm aware of:
Assassin's Creed III: Liberation
Big Sky Infinity
BreakQuest: Extra Evolution
Ecolibrium
EscapeVektor
Frobisher Says
Gravity Rush
Hustle Kings
LittleBigPlanet PSVita
Little Deviants
Lumines: Electronic Symphony
ModNation Racers: Road Trip
Rayman Origins
Ragnarok Odyssey
Shinobido 2: Revenge of Zen
Smart As
Soul Sacrifice
Street Fighter X Tekken
SunFlowers
Super Stardust Delta
Touch My Katamari
Treasure of Montezuma Blitz
Treasure Park
Ultimate Marvel vs. Capcom 3
Uncharted: Golden Abyss
Unit 13
Wipeout 2048
That's all I've found according to games I own & lists I've found online. While there's quite a bit of games that uses the "near" functionality, I just wish more games did as well. Not to mention that I wish that more people actually use the "near" feature. I don't get too much game goods when I'm out & about with my Vita...
Hope that helps!
Re: How many Vita games actually have game goods?
Mar 8, 2014
Thanks for the info. "Near" helped me to get my platinum trophy in Uncharted: Golden Abyss. About 25% of all of my collectibles I got through the Uncharted Black Market using Near. I had to post a lot to get people to send me friend invites so that we could do lots of Black Market trades. I wish that there were more games that supported Near Game Goods and that more people owned Vitas. I would have really liked to have Game Goods on YS: MEMORIES OF CELCETA.