Reply
Topic Options
Mark Topic as New

Mark Topic as Read

Float this Topic for Current User

Bookmark

Subscribe
Highlighted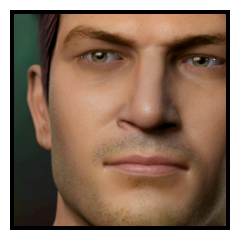 By: CaliJeff
First Son
4 posts
Find more conversations like this:
How do people hack your PSN account?
[ Edited ]
137 replies 108431 views Edited Jun 14, 2015
I keep seeing threads about people getting their accounts hacked? How do people manage to do this? Some one posted on another forum that "They don't need your information its a code/hack they put on there PS3 that when they get a message from you it says at the bottom your information password,E-mail,DOB everything." Is there any truth to this?
I tried using search for this but I just kept getting threads about people claiming their accounts were hacked or people talking about all the recent GeoHot stuff.
Edit: Edited title for punctuation and added label. Want to learn more about labels? Click here! -Super_Nova2k13
This thread has ran it's course and has been answered. Thread has been locked - MooMaker
Re: How do people hack your psn account
Jan 17, 2011
First, someone has to be on your friends list or obtain your ip address in order to tamper with your internet. Jailbreak software is available and this will allow hackers to do multiple things. Make sure you router is Wep key encrypted, and please be wary of who you add to your friends list. Try to talk on mic to verify that someone is who they say they are. Most everyone on psn has a microphone, and if they don't they simply are not a gamer, or they are trying to hide something. This is not always the case, but most of the time it is. Please protect yourself and learn from these forums. If you have a question, try typing it in on a search engine such as google or simply call the Sony consumer services hotline. Thanks for your time.
Re: How do people hack your psn account
Jan 17, 2011
But how does some one simply being on your list allow them to hack your account? What about WPA encryption? And I tried searching but all I found was people claiming they got hacked, people talking about jailbreaking, and people talking about cod prestige hacking. There's nothing about how people hack your account other than people giving out their pw
Re: How do people hack your psn account
Jan 17, 2011
There are all kinds of programs, stuff that records key strokes on your computer so forth and so on. If i were to give away all the secrets more and more people would try this stuff. I missed type when i said wep key. its WPA key. this just give your router a password. Most peoples ip address is public knowledge if you know what isp they are using. There are all kinds of programs on the net that people make and use to obtain all kinds of information. You just have to know where to look and how exactly to reach out and grab it. Think of it this way, if someone can use some jailbreak software to tamper with psn, which is supposedly a very secure network, then there has to be some kind of software that allows a person to track down your isp, and find a security flaw to expose.
Re: How do people hack your psn account
Jan 17, 2011
If someone is on your friends list, they then have access to your isp. by being connected to you, they can take it a step further and then connect thru you. Maybe, that makes a little more sense.
Re: How do people hack your psn account
Jan 17, 2011
Ok, so here's what happend to me just this morning. I added 2 new friends who i met thru other aquaintances last night on home. I left my ps3 online overnight which i always do. This morning when i woke up however, my ps3 started doing to very unusual things. I would try to start up home and before the Home screen would even load, my ps3 would do a hard reset like it was handling a heavy load. This never happend to me before so i started thinking what i did differently. I then tried Uncharted 2 and the same thing occured, I would get almost to the main screen of Uncharted 2 and my ps3 would do a hard reset like it was handling a really heavy load. Next i though about why this might be happening. So i deleted my game data for Uncharted 2 and thought maybe i just had some corrupted data. After deleting the game data for both Home and Uncharted 2, i tried to log back on to Home first so i could redownload the software for ps3, but low and behold my ps3 would almost get to the home loading screen and it would do a hard reset like it was handling a heavy load. After this, i then decided to delete the 2 new users i had added. After i deleted the 2 new users i added the night before, i got on my other ps3 and logged on using the same id i had used on the previous ps3. For some reason everything worked fine again. I then decided to go ahead and do a system restore on the ps3 i was having trouble with to do a full format of the hard drive. After i deleted the 2 new users and did a full format of my ps3 it worked fine again. Either it was coincidental that my ps3 was having trouble or 1 of the 2 new users i had added was causing my system to have a heavy load simply by being on my friends list. Perfect example of how someone can hack your ps3 simply by being on your friends list. I reported the users who i met on home to Mercury Valentine and gave the above listed description to her also. I hope this helps.
Re: How do people hack your psn account
Jan 17, 2011
i hope everyone reads this.. Just goes to show that anything can be beat using basic methods. Whoever was trying to hack me was small time and obviously had to use someone else's program to do thier dirty work, and they did horrible job on top of that. I think they need to go back to hacker school. Keep trying to jailbreak that iphone, its going to cost you in the end. lol
Re: How do people hack your psn account
Jan 17, 2011
this is complete nonsense. no-one can "hack" your account just by being on your list, or knowing your ip#.
someone could guess your password if its weak, but thats not hacking. neither is what they're doing on mw2 with the crazy lobbies.
the only way someone can get your info is if you give it to them or your password is your pets name or something and the person knows you.
those keylog programs would have to be downloaded and running on your ps3 to work, and since the ps3 OS is not windows based thats impossible. people cant just access data through your router whether its wep or wpa protected. if they could it would be the end of internet banking, e-bay, amazon, etc.