Reply
Topic Options
Mark Topic as New

Mark Topic as Read

Float this Topic to the Top

Bookmark

Subscribe
Highlighted
How To Make Playstation Plus Better
3 replies 114 views Edited Jul 8, 2012
I have both Xbox and PS3, and I pay for online services for both of them. Xbox charges you for the basic online needs, such as playing multiplayer games and accessing content. However, it is more reliable and user friendly. PS3 offers a slightly toned down version of this for absolutely free, so that is one reason I bought it even though I already owned a console. Another plus is Playstation Plus, which I chose to buy because of all the sweet deals like free games and reduced prices to good content. This is good, however some of the games are a little "ehh" material. To maximize subscribers, I have a lot of good ideas that Sony could add to PS+ to really maximize members and profits as well.
The first step is adding some better games. Sure, I'm not complaining about getting any free games, since they ARE FREE. However, if you are looking to convert people over, what you need are some bestsellers. GTA 4 is a prime example. I already have this on Xbox but if they offered a game like that for free on PS+, I would likely sell my original copy. For one, it's a fun single player game and it also has multiplayer. Another game should be a shooter game such as COD 4 or Battlefield BC 2. These shooters are older, but if they were offered for free on PS+ a lot of people would play them, since it is cheaper than buying one of the newer versions. Some other things to consider adding are RPG's such as Fallout 3 or Oblivion. Notice all of the games I am talking about sell for around $20, so Sony would not be losing money (compared to purchasing the rights to disribute a newer game like Skyrim). These hits would really increase the number of subscribers. For 50 dollars a year, getting a few of these games is worth it. They are already getting their money's worth and Sony profits greatly. It's win-win.
The next step is to have more reduced priced avatars and themes. There really was not a lot to choose from. I am not saying make them free, because free is free. But taking off a dollar from a premium theme can really attract some people. Avatars at half price could stimulate sales in certain areas and also attract buyers.
Another thing that would be nice is a special house or area reserved for just Plus Members in Playstation Home. This way, Plus Members could interact with each other and play games with each other that they all get for free.
It is amazing how a few minor tweaks could really bring in more members. I am sure that by doing the suggested above, Playstation Plus would double in member size.
Re: How To Make Playstation Plus Better
OFFICIAL POST
Jul 10, 2012
Thanks for the ideas; we're always looking at getting great games in the service; and I've relayed the community request for more RPGs as well; so we may see some good things on that front. Thanks for being Plus!
- morgan haro - PlayStation.com
@morganharo
Logical_Dolphin
PIayStation MVP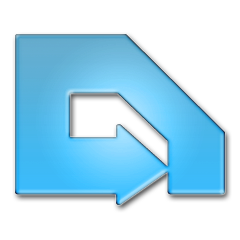 Registered: 07/14/2000
Offline
12905 posts
Re: How To Make Playstation Plus Better
Jul 12, 2012
IMO as long we are members of PS+, we shouldn't have to "claim" the free downloads, they should automatically be available to us during the duration of the membership. Normally this isn't a problem, but if we are on vacation or having our PS3's repaired, there really isn't a way to claim our downloads away from our PS3s. I can understand missing out on the occasional sale, but there shouldn't be any reason to miss out on something that we are already entitled to...