Reply
Topic Options
Mark Topic as New

Mark Topic as Read

Float this Topic for Current User

Bookmark

Subscribe
Highlighted
How Playstation became a part of my life - Updated
3 replies 28 views Edited Mar 13, 2012
It was back in the winter of 1996, December to be exact. I was in ninth grade and had just begun high school. It was going along fairly well until around November, when I was to begin my swimming class. I couldn't swim; had no desire to and living in northern Pennsylvania at the time so I felt as if it was a rather useless skill to have seeing as how I would certainly never use it, however the school felt differently and threatened to fail me that year if I didn't pass my swimming class. So after a few weeks of playing sick and doing all I could to get out of it, I finally had no choice and took part in my first swimming class. Or so I thought ...
So I went to the locker room and got ready to swim. Once the class was all ready we made our way to the pool waiting for the gym teacher to arrive to tell us what we'd be doing today. As soon as we walked into the pool area we could smell this incredibly odd and rather revolting smell. The gym teacher noticed it as well and we just sat around on the benches until they could figure out what it was. Then someone started feeling sick and felt like he was going to puke and some other guys also said they were beginning to feel nauseous. I myself was beginning to feel a bit odd due to the smell. After a couple of minutes the principal showed up and then we were told to go back to the locker room and get changed back into our normal clothes; there would be no swimming on this day and I couldn't have been happier!
Though I still wasn't feeling too well and had no idea why, but I went on to my next class anyway thinking nothing of it. Well that didn't last long as I began to feel light-headed and even more nauseous with an over-bearing need to vomit. So I told the teacher I wasn't feeling well and that I wanted to go see the nurse and she said ok. On my way down there it was a bit of a scene, one of my fellow class mates was leaving the building on a stretcher and he was pale and it didn't look good at all, someone said he almost fainted. I myself wasn't quite that bad but I really didn't feel up to staying in school feeling like crap so I continued my trip to see the nurse. I told her I felt sick to my stomach, light-headed, and that I was beginning to feel rather tired. I was told to go lie down and she'd be with me shortly. After a couple of minutes the nurse came over, had a look at me, and then said I would be taking a trip to the hospital.
So after laying there waiting for what seemed like forever, I was taken by ambulance to the hospital. I still had no idea what was going on and I don't recall the trip to the hospital at all or much about my visit there. All I really remember was them saying that I would be fine and all I really needed was some good rest. Turns out the issue with the pool was the cause of it all. Some pool chemicals had been mixed incorrectly resulting in what they were saying was an effect similar to mustard gas.
Anyway shortly after my dad picked me up and I told him around everything. We were in town and decided to do a little bit of shopping since I was feeling a lot better and didn't have to go back to school that afternoon. It was getting close to Christmas time and my family always had a rather open approach to gifting where I told my dad what I wanted and that was what I got, within reason of course. He was feeling especially generous on this day due to the rather traumatic day I was having and figured it would be a good day for some Christmas shopping, with us being in town already.
All I wanted for Christmas was a Nintendo 64. My best friend had one since launch a couple of months ago and between playing games on his console and my obsession with the Mario 64 demo kiosks in various stores, I had to have one. But not on this day. Every store we went to was sold out, and had been for a while with nobody knowing when to expect another shipment. It wasn't looking good for me and claiming my N64 before Christmas. So my father, not knowing anything about video games took me over to the Playstation section and asked me if I wanted one instead. I had read about Playstation in various magazines but never played one nor really knew much about them. But seeing as how I loved video games and after checking out the games section I figured a Playstation was better than nothing so I left the store with a shiny new PS, NBA Live '96, Mortal Kombat Trilogy, Blood Omen: Legacy of Kain, Suikoden, a memory card, and an extra controller.
I took it all home, got it all set up, and I was in heaven. First I played the demo disc that came with the system and a little game called Twisted Metal became my first love. Even though it was a demo I played it as if it were a full retail game. Warhawk was another highly played demo for me and it was unlike anything I'd ever played. My only experience with 3D gaming had come from Mario 64 and between TM and Warhawk I was in awe at what could be done on a video game system, especially since my last console was an SNES. From that point on it was safe to say that it was good that I couldn't find an N64. And had events on that day panned out differently or not at all, I may have ended up with only an N64. I did eventually get one a year or two later, but having that Playstation was more than enough for me and I didn't complain one bit.
From that moment on I was sold on Sony as a hardware developer and I haven't looked back since. And now with the Vita, arguably the best piece of video game hardware Sony has developed, I think the future is rather bright and I can't wait to see what's in store.
Re: How Playstation became a part of my life
Mar 4, 2012
FYI this was initially about four times as long, but since the contest only allows for 1250 characters it had to be greatly shortened. I could always post the inital version, however I don't want to be disqualified for it being too long. I must say a limit of 1250 characters doesn't allow one to paint a good picture. My initial story was over 1100 words, heh.
Oh well, guess it does pay to read the rules, eh?
Treasure Hunter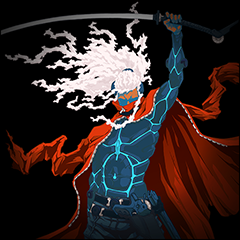 Registered: 05/09/2006
Offline
6105 posts
Re: How Playstation became a part of my life
Mar 4, 2012