Reply
Topic Options
Mark Topic as New

Mark Topic as Read

Float this Topic to the Top

Bookmark

Subscribe
How Playstation Plus made me the gaming Santa this year
1 replies 239 views Edited Jan 3, 2013
This Christmas was fun and exciting but that doesn't mean that it wasn't stressful because as we know so many people to get presents for and so little time. Picking the right present for everyone wasn't an easy task for me, but I didn't let that stop me. I asked around to see what people were definitely getting and a lot of their answers were Playstation 3, or Playstation Vita so I set out to get games for everyone. When I got to the store I was again faced with the dilemma of what is the right game for each individual that's when it hit me like Ratchet's wrench. I then started to fill everyone's stockings with Playstation Plus cards, because Playstation Plus doesn't just have discounts but free games too!
Finally Christmas arrived and I was scared that everyone might not like what I had gotten them. I sat by the tree watching as everyone opened their gifts boy oh boy was their a lot of Playstation 3s and PS Vitas 5 Playstation 3s and 4 Playstation Vitas to be exact. It was time for them to check their stockings; I want to add that I left the room at this point due to nervousness. I then got rushed with hugs in the dinning room because everyone LOVED their gifts not only did they get their Playstation 3s or PS Vitas but now when they sign in they are part of the Playstation Plus family. The smiles on their faces were well worth the stress of Christmas shopping. The instant game collection was a huge hit as it gave them more then just one game like I had initially planned to do.
I Thank Playstation and the Playstation Plus team for making our families holiday a blast. Now everyone is playing catch up to the amount of trophies I have (good Luck with that guys). I had gained the title of the gaming Santa this year and I tend to keep it for next year that is my New Years resolution.
For thoes who don't know what to get someone with a Playstation gaming system trust me you can never go wrong with a Playstation Plus card because the discounts and free games are always epic. What did I get for Christmas you ask? Some socks, a sweater, cologne and my girlfriend got me my newest addition to my gaming library Playstation AllStars Battle Royale (I opened this one early as I couldn't wait to get my hands on it).
One thing that I have learned from this experience is that you already know what the best gift is even though you doubt yourself. Now if only I knew what to do with all this left over fruit cake.......
ArcadePro_1
Hekseville Citizen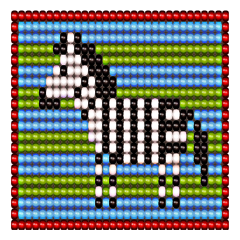 Registered: 02/20/2011
Offline
383 posts