Reply
Topic Options
Mark Topic as New

Mark Topic as Read

Float this Topic for Current User

Bookmark

Subscribe
Highlighted
How I met the love of my life.
9 replies 803 views Edited Dec 21, 2012
The first day I met my girlfriend, she shot me. In the face. With a grenade launcher. Then told me I sucked. It was a bit disheartening.
I was playing the ps3 exclusive game MAG, as I had since its launch in 2010. I was a level 70 valor soldier. She was a level 70 SVER hoodie wearing evildoer. I got shot because I was the only man who could get close enough to a bunker to destroy it. She didn't like that. After the 30 minutes of me getting rocked I got a message from a member of her clan, inviting me to switch sides and join them. I agreed because anything was better than playing solo on valor.
I vetted over to SVER as a little grunt. Needless to say I was impressed when I saw she was an officer in a clan with 300 members.
A few weeks passed and I had gotten familiar with everyone, and to my surprise, out of the blue I received a friend request from her. Needless to say after that day, we spent almost every day playing together and talking, going from MAG to Killzone 3 to Mass Effect 3, and finally onto Starhawk in may.
We were around the same skill level so we sort of had a competition going, to see who could outscores who. It also started up a team killing war. I "accidentally" shot and killer her once. There was a hysterical arguement about it, in which several people said we argued like a married couple. In turn, it became sort of a tradition for me to randomly kill her in a match. Clan members would lack excitement unless we had out little team shoot outs. She never really enjoyed them, but it made everyone laugh when she would yell at me. It was mostly due to my inability to actually talk to women without sounding, well like a gamer nerd. I was just trying to get her attention and I was just really bad at talking unless it involved video game shenanigans.
We even managed to sneak in a competition for Infamous 2. Whoever got the platinum trophy first would win. I admit I had a bit of a head start because I got the game launch day while she had to wait for it in the mail. It was only a days head start and I ended up with the platinum 2 days before her. Dispite that she still won't admit that I won, although she did best me for skyrim, and about 20 other games. Her 29 platinums to my... 8. And she still won't let me live it down.
But dispite the weirdness of my attention seeking it actually paid off. We started talking to each other outside of gaming. In the beginning it was mostly us talking about games, stradegies we could use, and in late 2011 to be specific, her trying to show me how to not die instantly flying in the starhawk beta. I was actually quite bad at it, still am. She just laughs and kills me with homing missiles now.
But it was in April 1st that I formally asked her to go on a date with me, because little did we know, we actually lived right near each other! So I as the bumbling fool I am I went to ask her out and somehow it came out as "will you marry me" she simply brushed it off as a April fools joke, so I told her to prove it wasn't, I'd ask her to go out with me every day until she said yes. It didn't take real long because she said yes the very next day.
The very first day we met in person we had known and talked to each other for over a year, so when we met it was as if we were meeting someone when had known forever. Although after saying hello to each other the first thing she did was inspect my Playstation for the games and content I had on it. She looked at my old school original ps3 and couldn't believe it was still running after 5 years. She had a slim ps3 so she hasn't had much time with the fat ps3s. I had suggested dinner and a movie for our first date. She decided movie, and then come back and play some games. I couldn't have agreed more on how great an idea that was.
Now any day we can't spend together we spend playing games together, starhawk, dust 514, borderlands 2. She even convinced me to get journey and got me to try out the god of war series for the very first time. Come to think of it, a big reason I got starhawk was in order for me to play with her. Turns out I had a great time with the game, and now have the psn version.
This past week was my birthday and to my surprise she had gotten me the God of War collection as well as a Borderlands 2 shirt that I just loved. I also was given Playstation All-Stars Battle Royale. She challenged me to a fight. First it was best of 3. Then best of 5. Suddenly it was 1am and it was best of 307. She just wouldn't admit that my Raiden was better than her Big Daddy.
If it wasn't for Playstation then I wouldn't have met the girl that I want to spend the rest of my life with, and I wouldn't have such a great co-op partner who can read my mind as well as she can. And if it wasn't for a great game such as MAG I would never have known PhoenixArcher128. We will be together 9 months come January 2nd 2013 and it's thanks to our Playstation 3's that no matter how far we are from each other, we will never be apart.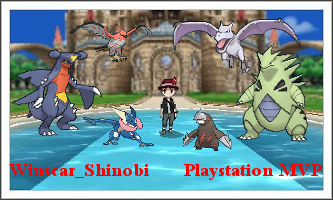 Treasure Hunter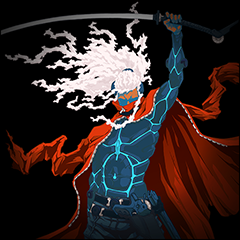 Registered: 05/09/2006
Offline
6105 posts
Treasure Hunter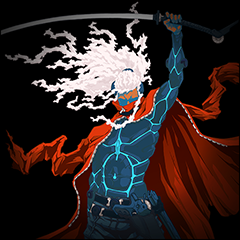 Registered: 05/09/2006
Offline
6105 posts
stabbybizzle
I Only Post Everything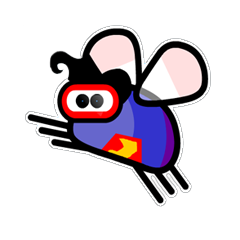 Registered: 09/05/2009
Offline
880 posts
THIS POST IS SO GAYYYYYYYYYYYYYYYYYYYYYYYYYYYYYYYYYYYYYYY...
Jan 11, 2013
I Only Post Everything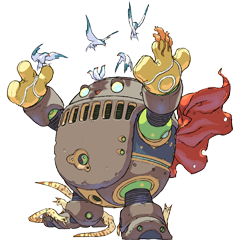 Registered: 02/25/2012
Offline
891 posts
Re: How I met the love of my life.
Feb 4, 2013
That just shows you that love can be found any where. I'm happy for you two.