Reply
Topic Options
Mark Topic as New

Mark Topic as Read

Float this Topic for Current User

Bookmark

Subscribe
Highlighted
2 replies 92 views Edited Nov 14, 2012
I just loaded up the new store last night. At first I wanted to throw things, but then I rememvered that I shoudl at least try it out in ernest. I still can't say that I'm a fan, but I know that it'll get better with time and use, as all changes do. It isn't familiar and that means it's taking me longer to do things on it. As I get used to it, it will become far quicker and easier. The loading times should be improved on by Sony and I have no doubt that will get better. I had complaints about the old store too, so some things never change.
My biggest issue is locating DLC easily and quickly. It is a lot like the xbox dlc section where it just blasts you with whatever is recent, even if it is all from only one game. I'd love to be able to find DLC by game without searching for a specific game. Just a list I can peruse because, hey, sometimes I forget that I own a game I haven't played in forever (with multiple consoles, a PC, and lots of games it can happen). Or maybe there's a game I was thinking about getting but can't remember the name or just recognize a picture - it's now nearly impossible for me to find said game. I can't always remember what that game was I read a review of or someone told me about. One day, when you're in your middle thirties and trying to run a small business in a tough economy, you won't always remember video game stuff either.
I can see where seeing the DLC by what it does could be useful to some, but is it really more useful than a list by game?
I did finally figure out how to search and while I'm not a fan of the scrolling, I think it will grow on me and be quicker since you only need the first few letters. I also don't like the native PS3 keyboard functions, so I'm pleased it wasn't that. So, I searched for a few games and found the DLC and such for them. The Game Page is actually nice as well. Now, there was one specific game that was never located through search - Record of Agarest War 2. Tried searching using 'Record' and 'Agarest' (as many of those letters as were needed since I didn't need the full word in either case). It only found RoAW1 and RoAW Zero. In order to see the DLC for RoAW2 I went through the categories of DLC by purpose (how do I know what it does if I don't know it already exists?). I found some DLC for the game I knew existed and was able to locate it that way.
If I'm going to be able to use the new store, I have to know what I'm doing wrong. Other games were found with no issues. Though I did spend quite a bit of time looking for an alphabetical list. I just assumed that would be a feature since it was before. I'd love to know if anyone else could search for and find RoAW2 and let me in on how they did it.
I wouldn't mind an option to show more items on a page with smaller icons either, especially with PS+ items since the top almost half of the screen is occupied by the PS+ logo.
Thanks!
Re: Help with the new store
Nov 15, 2012
FidelityNy
Uncharted Territory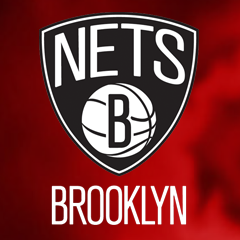 Registered: 07/08/2012
Offline
1283 posts
Re: Help with the new store
Nov 15, 2012
I couldn't find the game through the search function but found it manually.
Games > PS3 Games > All PS3 Games
Now use the organizer in the top right hand corner to sort by "Name: Z-A". Scroll to R and the game will be there. When you click on the game you then click "Add-ons" in the lower left hand corner and you'll see all add-ons.
I suggest you contact Sony and let them know it doesn't show up under search so they can fix the issue. Be sure to contact Sony directly regarding any further issues you come across so they know the issue and can fix it. We're at a time where Sony needs our help to point out issues, if you find issues simply let them know.