Reply
Topic Options
Mark Topic as New

Mark Topic as Read

Float this Topic to the Top

Bookmark

Subscribe
Highlighted
5 replies 671 views Edited Jun 19, 2013
Hello everyone, I have ps3 which is 1 year old... I have been playing TLOU and suddenly the sound you get when ps3 turns off occurred but a much bigger one and then when I turn on it says " system overheat please turn off etc etc etc"
Now some facts about my ps3
1) It is not in a ventilated area at all and right next to it is a (Star HD box)
2)I have cleaned the ps3 on the surface but never opened it at all to clean it cause i fear bricking it.
Can someone please help me regarding the problem? If I repaste the coolant with arctic silver 5 or IC 7, will it solve the problem? Or is my ps3 a goner now?( I live in India BTW) and m pretty noob at opening the ps3 and apply the paste myself.(Warranty expired)
should I send it to Sony? Or just wait for the ps4?(Haven't played TLOU completely ;(,Will miss arkham origins if my ps3 is a goner) ;(
I know this problem is posted before but no one actually replied" It worked my ps3 is fine now" so started it, sorry for the inconvenience
Cheers
Kalli
Jun 19, 2013
Changing the paste and moving it to a ventilated area may work. It doesn't seem like it's too late yet. Most people don't even get that message. The systems usually just die. You should take advantage of the warning.
Jun 19, 2013
Sounds very much like is packing in. Could possibly try some external fans blowing air into it to try and keep it cooler. Also, if its a hot day then definitely use external fans or any other way possible to keep it cool otherwise it will die on you.
Ghost of Sparta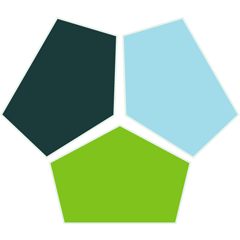 Registered: 06/27/2003
Offline
17397 posts
Re: Help needed
[ Edited ]
Jun 20, 2013
Thanks for the replies guys.... I just woke up and started it again... it was on for like 5 minutes and now this message popped up "System is turning off,please start it after a while. Mine is ps3 320 slim i have removed it from it's original place and kept in an open area but still it didn't work. and yes i noticed there is no sound at all from the ps3 nor any hot air coming from it's rear? Is the fan dead? I want to apply the artic silver 5 but i don't know whether it will be available in India
and one more thing i read that if i give to son y that i will get a refurbished model(which is not mine) will this happen even in India? because i don't know what someother ps3..
EDIT: http://www.youtube.com/watch?v=n2Po2--hqAE
This is exactly what it happens
EDIT 2: okay i've called sony centers and they said don't repair playstation here in India. I was like WOW JUST WOW I just gave a salute to sony in my imagination -_-

I REALLY NEED EXPERT TIPS PLEASE OR ELSE MY PS3 IS A GONER