Reply
Topic Options
Mark Topic as New

Mark Topic as Read

Float this Topic for Current User

Bookmark

Subscribe
Highlighted
48 replies 296 views Edited Jun 3, 2013
Help Sony understand how important backwards compatibility is some of our gamer family have the money to spend on new systems other can't afford it I am not talking about being able to play out dated games like ps2 Im talking about atleast being able to play ps3 games and plastation store games I have over 200 ps3 games it would be a waste if I celluloid play it on ps4 I know some of you feel same way that's why I hope enough of us can reason with Sony in big or small ways and our friend who can't afford ps4 are going to be playing ps3 I would to be able to play with them rather than having to switch between systems I would thing it would be a waste of time this is supposed to be the sufficient era of gaming also some people I know were thinking of trading in there ps3 for credit toward ps4 just to afford it I am making this to hopefully inspire enough people to help Sony see the era of there ways by not making it at least play ps3 games I mean there's a lot of ps3 games I have pre-ordered that I want to also play on ps4 than having to switch systems to play them or just to play with friends
Re: Help Sony See The Way
Jun 3, 2013
Ben Croshaw, is that you?
Imperator Danknovaxperaux Divi filius Imp XIII Pont Max Trib Pot XLIX Cos CXVI Primus Signiferi Box-xy Princeps Moderatores Pater Forum
Fabulous!
Welcoming Committee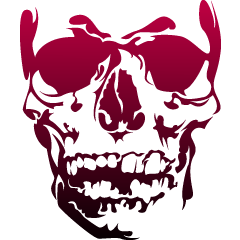 Registered: 09/13/2007
Offline
4403 posts
Re: Help Sony See The Way
[ Edited ]
Jun 3, 2013
Re: Help Sony See The Way
Jun 3, 2013
---

GameKat wrote:


Help Sony understand how important backwards compatibility is some of our gamer family have the money to spend on new systems other can't afford it I am not talking about being able to play out dated games like ps2 Im talking about atleast being able to play ps3 games and plastation store games I have over 200 ps3 games it would be a waste if I celluloid play it on ps4 I know some of you feel same way that's why I hope enough of us can reason with Sony in big or small ways and our friend who can't afford ps4 are going to be playing ps3 I would to be able to play with them rather than having to switch between systems I would thing it would be a waste of time this is supposed to be the sufficient era of gaming also some people I know were thinking of trading in there ps3 for credit toward ps4 just to afford it I am making this to hopefully inspire enough people to help Sony see the era of there ways by not making it at least play ps3 games I mean there's a lot of ps3 games I have pre-ordered that I want to also play on ps4 than having to switch systems to play them or just to play with friends

---
Welcome to to the PlayStation Community GameKat.

Unfortunately the kind of responses you're getting so far are typical, & they are that way for two reasons, one it's been beaten to death like a dead horse on these Forums & two, it just isn't going to happen, sorry.

Please feel free to stay with the Community though, but B/C, sorry won't happen!

BRIT-KO

Customer Service Available Mon-Fri 8am - 8pm
General Enquires - 1-800-345-SONY (7669)
Account & Billing Support -1-877-971-SONY (7669)

Live Chat Available Mon-Sat 6am-10pm PST & Sun 6am-8pm - LiveChat
Re: Help Sony See The Way
Jun 3, 2013
There's no "way" to see. Different architecture, and different programming languages. The Gailkai service will eventually fill that need, and there's no law against keeping your PS3. Your buds won't think you're any less "hardcore".