Reply
Topic Options
Mark Topic as New

Mark Topic as Read

Float this Topic to the Top

Bookmark

Subscribe
psvitagamer2012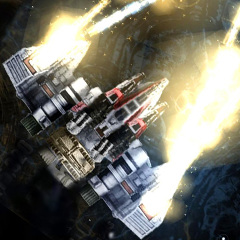 Offline
Re: Happy first birthday to the Vita!!
---

mostrander wrote:
What is all these comments about the Vita being a PS4 controller? They already confirmed the vita will remote play PS4 games on day 1. That is an awesome feature and quite different than simply being a controller.

---
If I don't have or want a PS4 on one Day 1,does that do me any good or really matter to me or others??
I never got a PS3 and I doubt I will get a PS4 as well.
Need to scratch that retro need you have?Try Video 61!
We're at: www.atarisales.com and video61@tcq.net
We can fill every Atari or etc need be it sales or service.
Formerly known as PSP509 and JediKnight509 on the PSP Forum and PSN Leaderboards!
Video Gamer Extraodinaire!!!
Re: Happy first birthday to the Vita!!
Sounds like more crying about the PS Vita. PsVitagamer2012, nobody cares if you don't own a ps3 or want one in that matter. Instead of crying over features from the way the systems connect to each other, how about just playing the Vita for what its intended for.
PSN: Deaofly
60 GIG Ps3 Owner Since January 21, 2007
500GB Ps4 Owner Since November 22, 2014
1000 Model PSP Owner, PSP Go Owner and PS Vita Owner
PS1 and PS2, Both Original Systems.
https://www.facebook.com/deaofly?ref=aymt_homepage_panel