Reply
Topic Options
Mark Topic as New

Mark Topic as Read

Float this Topic to the Top

Bookmark

Subscribe
Highlighted
4 replies 19 views Edited Mar 24, 2011
Its been exactly 6 years since the first Playstation Portable has been released on March 24,2005. Now that the new playstation portable (NGP) has been announced, the hype of Sony's flagship portable gaming system is back. What memories do you have since the beloved PSP was released? Any memorable moments with your PSP or your experiences at these forums when the PSP was still an actively played gaming system?
DEMOCRAC-Y
I Only Post Everything
Registered: 02/07/2011
Offline
989 posts
Re: Happy 6th Birthday PSP!!
Mar 24, 2011
helll yea I remember I was 14 and sat right next to another kid playing with his Nintendo DS on one of the shopping centers benches. He was playing Mario Kart and I was playing Dynasty Warriors Vol1... the kid put down his nDS and asked me: "what is that?" I said: "this is my PSP I just got it today" he then went running to his mother and told her to buy it for him.
Wow I had no idea that was on march 24 o.o idk if it wa sreally march 24 or not but it was the day it released here.

I'm no troll, I just dont like you.
drepsx3
I Only Post Everything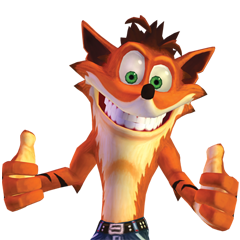 Registered: 12/30/2008
Offline
1357 posts
Re: Happy 6th Birthday PSP!!
Mar 25, 2011
My memorable moment was back when i bought my first PSP which was a 2000. I was at walmart maybe around after or before Christmas time i wanted a PSP. I asked my parents for a Core bundle but then, my parents told me i could get the Daxter Bundle. As soon as i asked the the guy at the counter to open the glass tons of people came asking for a PSP. This one lady bought 2 for her twin sons it was hectic im pretty sure there were none left that day. But anyways Happy Birthday PSP you are truly my source of Portable entertainment.
Viewtiful_Josh
Fender Bender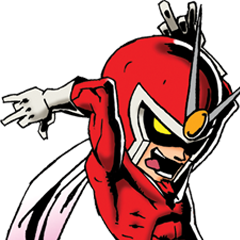 Registered: 09/27/2009
Offline
2922 posts
lensflare15
Uncharted Territory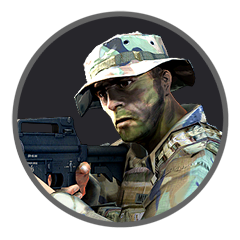 Registered: 08/26/2009
Offline
1685 posts
Re: Happy 6th Birthday PSP!!
Mar 28, 2011
I've had so many awesome moments with my PSP. I honestly don't think there's another system I've put as much time into. I got my first PSP, a 1000, back in 07. I had been saving up for it for awhile, doing random jobs and collecting loose change around the house (managed to find at least 25 bucks, lol). When I finally got it I couldn't put it down. It broke after awhile, but then I got my PSP 2000, the blue Madden edition, about a year later (two days after it came out, August 14 I think it was).
Aside from when I first got it, I would also have to say the first time I managed to get online with FTB2 is one of my favorite memories. It's proabably the most addicting game I've ever played... There's also many hours I spent with THUG 2 Remix, Star Wars Battlefont 2, Smackdown vs Raw 2007 and Tekken DR, and countless other games...
As for these forums, the PSP General section was one of the first boards I posted activily in, over 2 years ago (on a differnt account). Had many great discussions there, as well as the PSP Games section. I hope the NGP section can be just as cool eventually.