Reply
Topic Options
Mark Topic as New

Mark Topic as Read

Float this Topic to the Top

Bookmark

Subscribe
Highlighted
Good Co-op PSN Games Under $20
10 replies 4005 views Edited May 7, 2013
im looking for a co-op game that me and my brother can play i prefer role playing but there is not much that i see when i looked at the playstation store
Re: Good Co-op PSN Games Under $20
May 7, 2013
Between your price range and the type of game you are looking for, I really dont know...there arent tons of titles like that out there. Theres always the Modernwarfare specOps missons, and the original Amry of Two.
RE-THINK SALAD
Re: Good Co-op PSN Games Under $20
[ Edited ]
May 8, 2013
Hm, the only game that comes to my mind would be Realms of the Ancient War. There is a demo, I suggest that you try it out before you might decide to buy it. It's not really much of a RPG, more a simple and cheap Diablo wannabe.
Perhaps you should also mention too if you guys want to play together on one screen or if each of you has access to his own PS3 & TV.

Welcoming Committee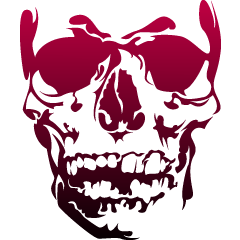 Registered: 09/13/2007
Offline
4404 posts
Re: Good Co-op PSN Games Under $20
May 8, 2013
Co-Op Role-Playing games (or with RPG elements) for under $20?
Check out:
"Castle Crashers"
"Dead Nation"
"Payday: The Heist"
"Terraria"
"Trine" and "Trine 2"
And, as mentioned above: "Borderlands."
Just to name a few.
All have offline / online co-op.
I hope you find something you two will enjoy.
"You must make a friend of horror. Horror and moral terror are your friends. If they are not then they are enemies to be feared."

Re: Good Co-op PSN Games Under $20
May 8, 2013
Re: Good Co-op PSN Games Under $20
May 11, 2013
Resident Evil 5
Resident Evil 6
Little Big Planet
Little Big Planet 2
Dead Space 3
Portal 2
to name a few.
Re: Good Co-op PSN Games Under $20
May 11, 2013
Awhile back Dungeon Hunter: Alliance was available for just a buck on the PlayStation Store. As a hack 'n slash-style dungeon crawler, you and others online can venture into dungeons and rid them of goblins and scores of other creatures types. More recently Borderlands 2 was on sale for $20 through PlayStation Plus. The first game also went free last year.
But if you decide to look for games on sale in other places, not just in the PlayStation Store, then getting yourself physical copies of titles might do you some good (in saving you some money). Though, such co-op games that come to mind on the store that are $20 or below consist of the following:
Journey
Dead Nation
Castle Crashers
Ratchet and Clank: Full Frontal Assault
Payday: The Heist
Golden Axe
Portal 2 is currently selling for a smidgen over $20 on Amazon, if you don't mind paying a few bucks for more a fantastic co-op game.
Re: Good Co-op PSN Games Under $20
May 11, 2013