Reply
Topic Options
Mark Topic as New

Mark Topic as Read

Float this Topic to the Top

Bookmark

Subscribe
Highlighted
Gonna sell this rage machine..(PS3)
13 replies 48 views Edited Nov 30, 2011
No matter what settings I try, no matter how I play, It's like I don't even matter,
I shoot a guy with a full clip and he turns around and one shots me.
Repeatedly.
Game after game.
Weeks and months and years. Well I'm done.
I've always been faithful to but that's about to change.
If the lag compensation is consistantly making some poor idiot like me die ALL the time, how about put some code in there to fix it.
I'm gonna smash this thing and tell everybody I know to avoid it like the plague.
How about test peoples connection and put like people in the same room.
I'm so totally over this system. I will not spend another dime until this improves.
Re: Gonna sell this rage machine..(PS3)
Nov 30, 2011
If you had a decent arguement for your complaint I would debate it with you, but you don't, all you're doing in your OP is ranting about how hard done by you are, how you get shot too often & how bad your connection to a game is, if you want to come back with a decent response or update to your original post feel free, I'll check back later.
Re: Gonna sell this rage machine..(PS3)
Nov 30, 2011
I have port forwarded and DMZd
and port forwarded w/ no DMZ
and the PS3 on the DMZ
and letting uPnP configure the router
and wireless and wired
and done speedtest and pingtest
and tryed keeping youtube playing on another computer
and tryed NO other PC running
and DELETED ALL my friends
and have tryed everything I can find and guess what?
I get killed BY THE LAG COMPENSATION at least 80% of the time.
In other words,
I see the guy,
I shoot the guy
I shoot the guy some more
He turns around and one shots me.
Mods feel free to delete this thread and continue treating me just as you always have, like an idiot.
Because if I spend another dime, that's what I am.
Fabcom
I Only Post Everything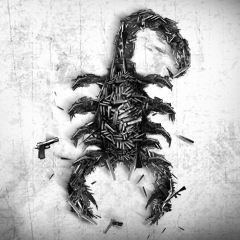 Registered: 07/31/2007
Offline
981 posts
Re: Gonna sell this rage machine..(PS3)
Nov 30, 2011
Re: Gonna sell this rage machine..(PS3)
Nov 30, 2011
PM me what model you have and what price you want for it.
Re: Gonna sell this rage machine..(PS3)
Nov 30, 2011
Fabcom wrote:

Ok, since you have tried all these different things to make your connection better, but nothing helps, I would guess:

You are just no good at the games you play? Have you considered some self reflection here, buddy? 

My internet connection sucks, but I still play decent, even on lag-fests like CoD.
It's people like you that are killing games for the rest of us! You guys that run the cheapest internet connection you can find are the ones who benefit from lag compensation in games. And those of us with faster service are the ones who suffer from the lag.
I'm quite certain you do well since lag benefits slower and sloppier connections!
Whitefire78
Hekseville Citizen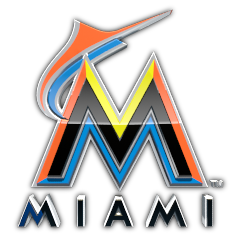 Registered: 07/22/2009
Offline
285 posts
Re: Gonna sell this rage machine..(PS3)
Nov 30, 2011
Fabcom if your internet sucks you could be contributing to the problem.. Just saying. Cause it lags other people because your internet is not-so-great. BTW there is video proof of lag compensation being retarded for everyone. Even so bad Infinity Ward is bringing out a patch. So don't hate guys.
Re: Gonna sell this rage machine..(PS3)
Dec 2, 2011
If you rage like my roommate does, then you should think about maybe not playing at all until you know for a fact the lag comp has been patched. My roommate is ranked in the 900's on MW3 in kills and he rages so hard its almost got me evicted. He smashed 2 controllers, put his fist through his LCD TV, and yells as loud as he can at the game. I've had the cops at my door because of him. Your best bet is to just not play.