Reply
Topic Options
Mark Topic as New

Mark Topic as Read

Float this Topic to the Top

Bookmark

Subscribe
Highlighted
Re: Glad I didn't buy playstation plus
Re: Glad I didn't buy playstation plus
---

xBraiNshOcK wrote:
Why would you want more than 5 games on your HDD? Is not like your gonna play them all in one day. Delete after your finish with them. About plus after expiration, I don't see what the big deal is. It's only 50$ a year. If you can't finish a game in a year then you shouldn't be gaming at all.

---
i got 40 some downloaded games and i still play them. maybe not every one every day. but thats silly to as why we would want more than 5.
anyways. i love PSN+ ive got probably over 500 dollars in free games. well worth the 50 dollars a year.
Re: Glad I didn't buy playstation plus
[ Edited ]
---

pullingsaint wrote:


I was going to spend the money for the plus membership, but if this is a constant problem Sure am glad I decided to wait. THANKS

---
wait... what ? yeah i could see if you were a gotta have it now kid, where you just have to get it at full price instead of waiting a few months, yeah then PS+ is not for you, but i am someone who can wait, hell last year i got well over $700 in games free, my friend on the other hand didn't cuz he is not as smart as i am.
---

JFK_Fan wrote:


My problem with it is if i buy a bunch of discount games or get free games and my membership expires i no longer have access to my free games

---
$50 a year for close to $1000 dollars in free games, of which after the first 60 days of getting you will most likely delete and never EVVVVER play again... yeah thats way to much
---

JFK_Fan wrote:


thats why i dont subscribe to anything beyond my basic cable internet phone package. If someone pays for somthing it should be theirs another reason i wont buy anything from the PSstore. It violates consumer rights! Amazon's kindle got sued by states attorney generals for violateing consumer rights.

---
All items you purchase are yours, free tho is same as any rental service, you dont rent from blockbuster and expect to keep the movies do you? ok maybe you do.
-------------------------
Final thoughts... go buy an Xbox 360, pay $50 or more per year and get absolutely nothing for free or discounted.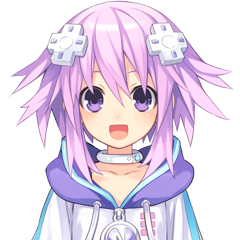 Offline
Re: Glad I didn't buy playstation plus
Did this thread really happen? Why does PS+ continue to be such a mystery?
jcalvert
www.calvertgames.com