Reply
Topic Options
Mark Topic as New

Mark Topic as Read

Float this Topic for Current User

Bookmark

Subscribe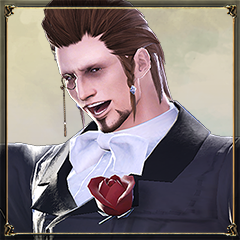 Offline
Re: Getting an Xbox One.
[ Edited ]
@DrChronic-MCL not so much. With the release of the PS1 in 1995, the video game industry was just starting to get back into the swing of having third-party developers make a lot of games. Both Nintendo and Sega were not-so-trusting of third parties and had strict guidelines that the companies had to follow. Sony's original Playstation came out and it had better 3D graphics support and A TON of new IPs for it. People were still into Mario, Zelda, Metroid, Sonic, etc. and they still bought the N64 and Sega Saturn for those franchises. They ended up playing the Playstation more because it offered so many more different games, not to mention that Final Fantasy VII in 1997 became a console seller on it's own. Then you have the iconic Playstation franchises, Crash Bandicoot, Spyro the Dragon, Gex, Ratchet and Clank, Sly Cooper, Cool Boarders, Crazy Taxi, Parappa the Rapper, Metal Gear Solid, Twisted Metal, Army Men, etc. that all made the Playstation experience a very unique thing that didn't seem to happen on Nintendo and Sega any more.
Then you have the PS2. The PS2 took everything that the PS1 did right and made it better.
With the PS3, the biggest challenge was getting the high grade hardware down to a reasonable price. By time the PS3 was released, the Xbox 360 was already having trouble with the Red Rings of Death. Then you had the newly developed Blu-Ray that was very expensive at the time. With HD-DVD and Blu-Ray going head to head, the CELL processor being so very expensive to produce and difficult to program for, and then you have Nintendo with their motion sensing on top of it all with XBL proving to be a reliable online gaming service, the PS3 was just to much money for not enough innovation on the experience side of things.
With the PS4, there isn't a whole lot new with either system. Wii-U has been out for a year but has really struggled to even get crawling. Microsoft has very clearly betrayed their customers and they have lost a lot of money because of it. Over the last month, Microsoft's stock value has dropped $3 (almost 10%). Most of this drop can be accounted for solely in the loss of support and trust that their fans had in them over the Xbox One. They were expecting to see E3 pick things back up for the console, but instead it only made things worse.
On the other hand, Sony's stock has gone up about 10% over the last month. This is really a big jump for Sony, especially considering the conversion rate from Japanese ¥ (Yen) to US Dollars. This increase is largely because people are seeing that the Playstation 4 really is for the gamer.
My PSN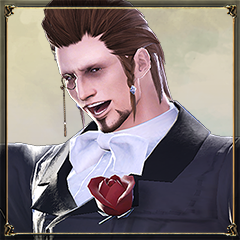 Offline
Both Nintendo (who is still untrusting with third parties and still has strict guidelines) and Sega had strict guidelines that third parties had to follow in order for a game to be allowed on their systems. Sega was a little more giving in their guidelines than Nintendo. This is not saying that these companies didn't allow third parties to publish on the systems, they just hard to follow the content and quality guidelines.
These two companies together (much more so on the side of Nintendo) brought the video game industry back from the crash of 1984.
Because of the massive amount of low quality games that caused the crash, the companies needed to ensure that the games they put out were high quality and this made both of them be very untrusting of third party publishers.
My PSN
---

ycanaan27 wrote:
He's right give Microsoft credit for being good competition

---
I already gave credit that the 360 brought good competition, along with Sony learning from their past PS3 mistakes... Because of those two factors (Stiff competition/PS3 Failure's) Sony is making all the right decisions for their PS4.
Now it's time for Microsoft to learn from their mistakes, and lose this coming Gen, because that's the only way we all will get better competition. It's also the only way Microsoft will try to do better with their next console after the Xbone.
If Microsoft were to succeed and Sony fail, then I know it would be horrible for every console gamer... Sony can't take another failure, while Microsoft can easily afford to learn from all the Xbone failures so far. Without Sony in the game for future competition, Microsoft wouldn't ever change anything for the better, unless it's for their benefit, not ours.
This is another example as the reason why I'm backing Sony 100% this coming Gen = I believe Sony NEEDS our support far more than Microsoft does. Microsoft needs to learn, and bring out a system far better than the Xbone next time.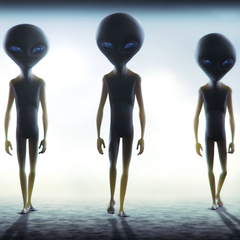 Offline
Re: Getting an Xbox One.
[ Edited ]
---

KZMProductionsGT wrote:


i would think that consoles would probably get a little slimmer. xbox one took ten steps back with its size

---
Microsoft went cheap on the Xbone design, and tech by going with DDR3 RAM, and then using 32MB of eSRAM to bring up the bandwidth. They didn't start working on the Xbone project until 2010 (Sony/Cerny PS4 started in 2007), and it shows. I bet Don Mattrick cut a lot of corners so he can package his baby project (Kinect) with every system, and still make a profit at $500.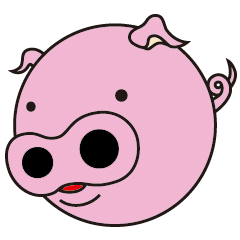 Offline
Been an XBOX fan for 5 years. Now I am ready for a change. I pre-ordered and paid off the PS4, Killzone Shadow Fall and Call of Duty Ghosts. Titanfall will be on Playstation eventually (if you have spent any time reading things on the net). I switched from Microsoft to Playsation because I really don't trust them as a company any more. Who is to say they wont institute the same horrible things again? If you are going to say "They can't do that" then you really did not read the EULA you signed when you joined XBOX Live. I am pretty psyched about Killzone myself.