Reply
Topic Options
Mark Topic as New

Mark Topic as Read

Float this Topic for Current User

Bookmark

Subscribe
I dont gey why anyone would get an xbox one for so many reasons. I mean sure will micro$oft fans still buy it but compairing it to ps4 and all they have done i just dont see why. First you got a company who has put there wants and needs first over there costumers which are gamers. Sure they flipfloped after scolding gamers for complaints over drm always online and Kinect issues and finnaly did a 180. But even after that micro$oft still has blamed gamers for losing key features like game sharing and such. When i hear that micro$oft has listen to gamers and changed there policies I dont belive it. Micro$oft has siad it wasnt intill a week after E3 did they see how gamers felt when no drm campaigns had been going on way before that. The only reason they switched was when they saw sony dominating preorders and they where losing money.
Micro$oft hasnt listened to gamers at all. I dont think its because they have lost there touch but that they think they are all powerfull to take on everyone like apple when they havent become a brand even close to what apple has done. They justify a higher price on value but really on value of there company brand. dose micr$oft realy think gamers will pay 500 for a gaming system and on top pay for xboxlive. Many say it the inclusion of kinect but when compaired to ps4 its dosent make sense. You have ps4 with higher specs even if you argue its not much but its a fact ps4 specs cost more than micro$ofts. what they wont tell gamers is most of the overpricing has to do with inclusion of all the tv set top tech. The tech no gamer wants. If micro$oftwants to compete take out the tv crap include kinect and make it 399. in the end has microsoft really listen to gamers? If so why has dmr and internet been the only change. Kinect still has gamers in un uproar andlike i siad price too.
"If you do a focus group of a gazillion people and you show them two prices for competitive products,
100 percent always prefer the lower price. I think from a first impression standpoint the win goes to
Sony, at least as it relates to pricing. Microsoft is going to have to win the hearts and minds and convince
people that the higher price point is worth it, and that it provides really meaningful capabilities that will
be meaningful to consumers," Hirshberg said in a recent interview. .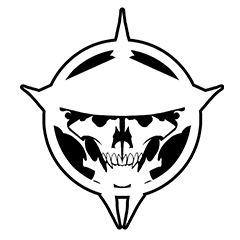 Offline
---

FearedKiller7 wrote:
I hope Micro$oft enjoys watching me play my Ps4.

---
I am also getting one and will be doing the same thing HA HA. But, they won't be able to see anything because its going to be in a cabinet
PSN: Deadly_Rabbit123
XBL: BruteForce94

Proud Owner of Xbox One and PS4
Re: Getting an Xbox One.
[ Edited ]
Ha ya they are called MICRO$OFT and XBOX 180 for a reason! They dnt care about gamers and have proven it in every aspect and not just gamers know this but developers too.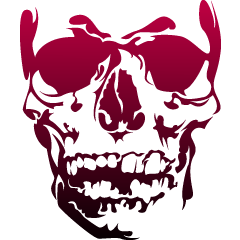 Offline
It's amusing to hear / read people talk about Microsoft as if they're the only company out to make money...
One difference between "$ony" and "Micro$oft", is: Sony tells us what we want to hear, while Microsoft just does what they want, without the need to reassure / coddle an insecure fan base.

But, both of their ultimate goals are -- To make money.
And both companies will be making a lot of it when their new consoles release -- Whether we "respect" / "trust" them or not.
"You must make a friend of horror. Horror and moral terror are your friends. If they are not then they are enemies to be feared."