Reply
Topic Options
Mark Topic as New

Mark Topic as Read

Float this Topic for Current User

Bookmark

Subscribe
Highlighted
Getting a matched pair of Vitas...
3 replies 127 views Edited Nov 17, 2012
Getting a pair for myself and my son (he's 7).
I would like possible suggestions for games, accessories, etc...
He plays just about any game. And wants movies and music as well.
We are a very mutlimedia-based family.
Also, any useful links or data involving internet (useful websites, threats, or otherwise) would be appreciated.
Uncharted Territory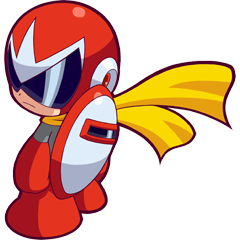 Registered: 11/02/2000
Offline
1700 posts
Re: Getting a matched pair of Vitas...
Nov 17, 2012
I'm assuming you have WiFi internet in your home. That will be necessary to enjoy the system. Also, will you be creating a separate PSN ID for your son to use? If so, you'll have to buy all of your games twice. (Probably your only option if you want to play together online, though)
As far as games, if you want to play games with your son then Ragnarok Odyssey is a good game that you may want to consider. You can play online or offline and I imagine that would be fun to adventure together.
Driving games are relatively safe for a 7 yo and I find Need For Speed Most Wanted to be the best racing game on ths handheld right now. It also has mulitplayer, so you can play online with it.
LittleBigPlanet Vita is probably the best multiplayer and family-oriented game on the system. Must buy.
Re: Getting a matched pair of Vitas...
Nov 17, 2012
games i would recommend for you and your son: Little Big Planet ( this is a must), ModNation Racers Road Trip, Sound Shapes, Escape Plan, Playstation All Stars Battle Royale and dont forget to subscribe to playstation plus next week.
Uncharted Territory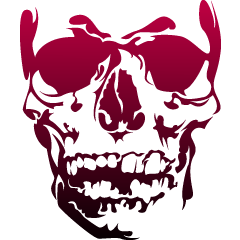 Registered: 01/17/2005
Offline
1462 posts
Re: Getting a matched pair of Vitas...
Nov 17, 2012
Welcome to the board! I think you and your son will find lots to enjoy about the Vita.
For starters on accessories you'll need a large enough memory card to be able to have a few games/movies on your system. These come in 4, 8, 16, and 32GB sizes, most likely your Vita will come with a 4GB. You'll want to get one that'll fit your needs, if your planning on having alot of music, movies, and downloaded games i'd recommend at least the 16GB (Amazon.com is cheaper than retail stores). Another accessory that I like is a good Vita grip, these just make the Vita easier to hold in my big hands.
http://www.amazon.com/gp/aw/s/ref=is_s_?ie=UTF8&k=Vita+grip&i=aps.
Of course screen protectors and travel cases to keep the Vita safe are always a good option, especially for younger kids.
Screen Protectors:
http://www.amazon.com/gp/aw/s/ref=is_s_ss_i_0_8?ie=UTF8&k=vita+screen+protector&i=aps&sprefix=Vita+s...
Cases:
http://www.amazon.com/gp/aw/s/ref=is_s_?ie=UTF8&k=vita+case&i=aps
When talking about games the first thing you should look at is Playstation Plus
http://blog.us.playstation.com/2012/11/13/playstation-plus-for-ps-vita-available-next-week-take-the-...
You picked a good time to own the Vita because Plus starts this Tuesday for it. There is alot to explain about PS Plus, so i'll let you read the link. Just ask if you have any questions. As for other games i'd recommend; LittleBigPlanet Vita (great for kids!) is one of the best games on the system and Need For Speed: Most Wanted is a solid racing game.
For getting movies for your son you can just purchase a $20 PSN card,
http://www.amazon.com/gp/aw/s/ref=is_s_ss_i_0_7?k=%2420+psn+card&sprefix=%2420+psn.
This way he should be able to rent five movies ($3.99 each) off the Playstation Network Store of his choice. Having a Netflix subscription is always good too.
If you plan on keeping up with the latest info on the Vita you can bookmark
www.blog.us.playstation.com
and the Vita section on
www.playstation.com.
Welcome again to the Vita community and I hope you and your son enjoy your systems!