Reply
Topic Options
Mark Topic as New

Mark Topic as Read

Float this Topic to the Top

Bookmark

Subscribe
Highlighted
Getting a PSN Name (Rare One)
8 replies 3694 views Edited Dec 3, 2012
I really want the username VeNoM, but obvisouly it's been taken. Thing is, people who claim usernames like that, and other ones like first names such as Alex Chris Dan Mark, ect are usually taken. So I was wondering, do you think there is any way of claiming that username if the person who currently has it hasn't been active on it for over a year or something like that?
Also, when Play Station 4, just out of pure curiosity, when it releases do you think I'll be able to claim that name or do you think people are so lame that they just sit on the computer for release and the second it goes live they register it just to be an a**?
Re: Getting a PSN Name (Rare One)
Dec 3, 2012
Playstation doesn't delete inactive accounts...i dont think. however if u were able to buy the system the very day it came out. and register a name like VeNoM it will probably be free but only for a short while. try adding #'s or xx_xx in the spelling. I doubt there are ppl registering PSNname's like domaine names though.
/)/)
(-,-)
*(")(")

Re: Getting a PSN Name (Rare One)
Dec 3, 2012
---

OMG_iTz_PANDA wrote:
well in the ps4, the name venom will probably be taken fast. Try hacking the guy who haz tht acc and delete his acc for him maybe?

---
Ready to be banned again?
Furiously Chaosing
Re: Getting a PSN Name (Rare One)
[ Edited ]
Dec 3, 2012
I would imagine that all of our current user names will transfer over as the Playstation Network is the same on all Playstation Devices. You use the same acount for a Vita or PSP as you do a PS3, so why would the PS4 be any different? PSN launched with the PS3, that is why many of us who had it the first day were able to get the user names that we wanted.
Re: Getting a PSN Name (Rare One)
Dec 3, 2012
I agree with the above poster, it is very likely that all PSN accounts would also transfer over to the PS4 when it`s released, the PSN account is now used with all sony devices, the PS4 would do the same. That`s actually why sony created SEN, so that all devices would have the same login. (One Login, one username.)

TeAshimaDeVa
Hekseville Citizen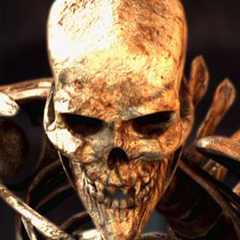 Registered: 11/18/2012
Offline
405 posts
Re: Getting a PSN Name (Rare One)
Dec 4, 2012