Reply
Topic Options
Mark Topic as New

Mark Topic as Read

Float this Topic for Current User

Bookmark

Subscribe
Re: Gaming headset quest continued...
[ Edited ]
---

Murderstyle75 wrote:
@da1writer

But he has included the A40's into his videos. So no. This topis is not about wireless headsets. Its about gaming headsets and wired have been included as well.

And I don't need to listen to the Golds to pass judgement. I already know the tech. Telling me I need to listen to them first would be like somebody boasting about some kind of 480p gaming TV that doesn't need to plug into the wall. Well you already know 1080p, far exceeds 480p. Why would you look at it? The same apples to reference headphones compared to gaming headsets. Your ears really deserve better.


---
He also said he didn't care for the Astro A40's though due to him not liking the sound signature produced (I'm pretty Sure I hear the same as him). Not everyone's ears are the same but are acoustically different, correct. While you may hear and prefer a certain way sound is perceived to your ear by a certain headset combo, others may be different.
I also still agree with you that the surround is better from the Astro's and he agrees as well. We just found that the sound clarity was much better on the Gold's, even if by just a little bit. I can't write off them being bad because I've actually used them and have done comparisons with Headset's to acknowledge that Sony is headed in right direction as the sound quality and surround has much improved over it's predecessors.
I've said it before, no phone on the market sounds as good as a Cowon device but eventually others compromise to find a level ground to what is convenient and sounds good enough to our ears. If I or him , or others really had money not be an option (especially during tax return season), is it necessary to get the best out on the market despite having access to something easily and sound good enough to ones ears?
Again, he mentioned before that he wants to buy/try something easily accessible and available by vehicle and doesn't want to deal with online orders for the sole reason that if he didn't like it he can return it easily- which he has been doing. I wish him luck on his endeavor as I'm intrigued by his videos and deductions and will happily sub ( maybe a friend request it's in order
!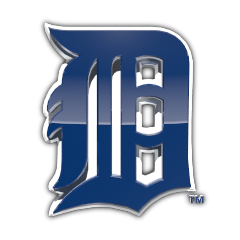 Offline
Re: Gaming headset quest continued...
[ Edited ]
And I'm not talking about the A40's. I'm talking about the mixamp. His criticism was also about how he saw Astros quality even though Sonys gaming headsets have been rated far worse with horrible customer service.
A40 headsets are also about as bad as the Sony headsets. And forget the clarity I am talking about, the Golds are closed and the A40's are almost closed. This is not a good design for gaming. Closed headphones lack fidelity, soundstage and imaging because there is nowhere for the sound to escape to. These companies wouldn't make open headphones because it would bring out all the flaws in their low quality drivers. They instead keep them closed in order to recess the mids and highs and hide the rest through effects. The comparisions you have done are with other headsets. Not reference headphones. Further more, good headphones are not just limited to the Internet. You can sometimes buy them at Best Buy and they can be found at pretty much any music store whether it be a mom & pop shop or a Guitar Center. But looking for the perfect headset among gaming headsets? He is barking up the wrong tree.