Reply
Topic Options
Mark Topic as New

Mark Topic as Read

Float this Topic for Current User

Bookmark

Subscribe
Highlighted
Gaming Memories. What is yours?
43 replies 299 views Edited Oct 26, 2013
Seeig now he have a larger comunity here. I want to hear other gamers mamories. Doesnt have to be playstation specific at all. Just great or gaming memories everone has. Here is a few of mine.
I will start of on Socom 2 online. Playing demoition map online. I was snipering and took a shot on an enemy. Got head shot andkilled him. Next thing is my phones ringing. My best friends yelling atme to turn on Tech TV. So I did and they had a segment on new games and was playing on line. all I head is I cant believe that Block Panther snipered me. One hit dead. Where was he hiding, Well that was me. I went back to my game and got a great laugh out of it.
Next memory will be Midtown Madness 3 on Xbox. I saw it in my Walmart andhad to try it. It was a ton of fun. My favorite aswell will be online play. A few of us were running around causing trouble. Well therea huge field with 2 huge ramps you can jump from. I bolted down the ramp not knowing some one else was doing the same. Instand mid air collision. It was so funny. Also playing law mode. Id love to outrun everyone o the freeway. It drove people nuts trying to catch me.
I wll say a bad memory for me. I played Doom 2 on old Dwango dial up servers. Before net went big. We had tourniments. Well the admin always placed the less skilled gamers agais the best in the first round just to iliminate them from the compition. I felt that was wrong and a waste of time for that player. Hemay get little better but had to wait hours till it was said and done before he could play again.
Re: Gaming Memories. What is yours?
Oct 26, 2013
Re: Gaming Memories. What is yours?
Oct 26, 2013
There is a vast number of gaming-related memories to choose from. How about the time I bought Elevator Action and Contra for $20 at a yard sale. This one got me my first look at Super Mario Bros. 3 in action, which completely blew me away. Then there was the incident when I brought home a brand-new Xbox 360 with a used copy of The Elder Scrolls IV: Oblivion. The system ran fine. Popping in the game started a whirring and rattling noise in the machine. Soon I took out the disc to find the bottom of the disc completely scratched up in marks. I went back to the GameStop and returned the used copy for a new one. It was only $5 more, so I probably should have bought that to begin with.
Re: Gaming Memories. What is yours?
Oct 26, 2013
SGT-Achilless
Treasure Hunter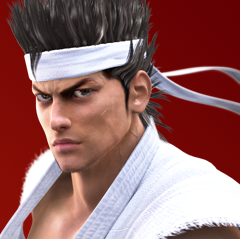 Registered: 10/10/2005
Offline
9212 posts
Fender Bender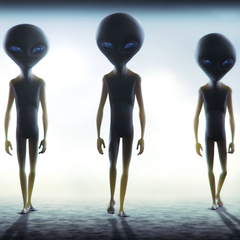 Registered: 12/30/2011
Offline
3825 posts
Ghost of Sparta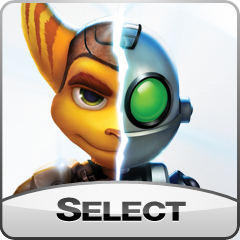 Registered: 04/05/2003
Offline
13294 posts
Re: Gaming Memories. What is yours?
Oct 27, 2013
---

KZMProductionsGT wrote:


I can't list it all here. So many good times, I just keep going back to this video :')

---
I have so many myself. Just list a few. another great memory is playing any shooter multiplayer split screen vs friends. I was always the sniper. Id always get my kills and the comments that fly around the room would be so funny. Unreal on the Dreamcast got to be the best. I was chasing my friend and he got pinned down from me and his sister. I luky tossed a grenade just before I died. It bounced towards him. Hes pinned due to the fire fight and all im hear ing no no no please no *BOOM* You suck! lol
Re: Gaming Memories. What is yours?
Oct 27, 2013
10 Unboxing my Sinclair ZX80 and Binatone TV Master.
20 Horace goes Skiing.
30 Chequered Flag.
40 Soccer on my Intellivision.
50 Getting 'HHH' on Grandstand's Scramble, Astro Wars and Mini Munchman.
60 Marvelling at the multichannel music on Fairlight and the speech synthesis on Robin of the Wood.
70 Completing 'The Hobbit'.
80 Creating my first 8x8 UDG.
90 GOTO 10
Re: Gaming Memories. What is yours?
Oct 27, 2013
BEATING RE DIRECTORS CUT ON ADVANCED MODE
BREEDING A GOLD CHOCOBO ON FF VII
BEATING CASTLEVANIA SOTN 100%
WHO ELSE STAYED UP ALL NIGHT ON GAME BINGES