Reply
Topic Options
Mark Topic as New

Mark Topic as Read

Float this Topic for Current User

Bookmark

Subscribe
Re: Gamescom Vita news Expectations
---

TwinDad wrote:


---

UnrealButcher wrote:


---

---

darkie123 wrote:
Bring the architecture to a smaller die for prolonged battery life, weight will never be an issue, weight added to peripherals for purposes like this is not uncommon.

---

Longer battery life would be nice.

I vote more AAA announced games, and I'd like to see more video of the Vita streaming PS4 games and the use of Gaikai on PS Vita.

---

What drew me to the PSP was RPG games, they made many, many PSP only RPG games that brough the system to my must have list. While I really like AAA games, for me playing Batman, Final Fantasy, AC, etc, are console.

I do acknowledge that they need to show how gaikai and ps4 works on a vita.

---
PS4 Remote Play is supposedly very good (there was a recent article about it). But Gaikai won't be coming to Vita so quick - it's first rolling out to the PS4, which is smart because they don't want to overload their servers right away and the PS4 will have the lowest install base at the time. It would be nice to at least see Gaikai on the Vita though, even if it's a year out.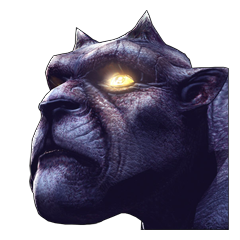 Offline
Re: Gamescom Vita news Expectations
---

TwinDad wrote:


---

UnrealButcher wrote:


---

---

darkie123 wrote:
Bring the architecture to a smaller die for prolonged battery life, weight will never be an issue, weight added to peripherals for purposes like this is not uncommon.

---

Longer battery life would be nice.

I vote more AAA announced games, and I'd like to see more video of the Vita streaming PS4 games and the use of Gaikai on PS Vita.

---

What drew me to the PSP was RPG games, they made many, many PSP only RPG games that brough the system to my must have list. While I really like AAA games, for me playing Batman, Final Fantasy, AC, etc, are console.

I do acknowledge that they need to show how gaikai and ps4 works on a vita.

---
Yeah, a stage demo where they're playing a cartridge game like Soul Sacrifice and then go into the Gaikai interface and play something from it's library would be awesome. That would get my attention, but it needs to be seamless and intuitive like changing from one digital game to another.