Reply
Topic Options
Mark Topic as New

Mark Topic as Read

Float this Topic to the Top

Bookmark

Subscribe
Highlighted
GameStop Stores are receiving Demo Units!!!
12 replies 46 views Edited Jan 27, 2012
Just like the title reads, GameStop stores are receiving demo units. I recommend calling a location near you to verify that it is in their store and assembled.
After playing the Vita for awhile, I'm so sold on the Vita. I already had it preordered w/o playing it. I even had plans on going to an Vita Hill Social Club in 2 weeks. The PS Vita is an incredible device. These last few days are gonna suck after finally playing it.
First thing, the screen is huge but bright and vibrant. I mean, outstanding! Even though the system is tethered to a wall, it still feels very little. Maybe even too light. The D-pad/Face Buttons are small but still useable. The Touchscreen and Touchpad are very responsive. The system is gloss which means it'll be a fingerprint magnet so I'll be getting a silicone cover for it as well.
There's a good amount of demos on the unit itself. I got to try out Escape Plan, Virtua Tennis 4, and a tad bit of Uncharted.
I cannot wait for Feb 15!!! These last 19 days are gonna be brutal for me...
Treasure Hunter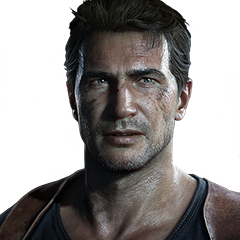 Registered: 05/12/2010
Offline
6439 posts
Re: GameStop Stores are receiving Demo Units!!!
Jan 27, 2012
Possibly Best Buy too I'd imagine. This is great news.
Check out my PlayStation dedicated blog, PlayStation Persuasion! playstationpersuasion.tumblr.com

PSN: ScreamAimFire999
Re: GameStop Stores are receiving Demo Units!!!
Jan 27, 2012
I think Im just gonna wait until I get my own. It's like when an album leaks online. I never listen to it cause it will feel so much better hearing it for the first time after I buy it from the store.
--------PlayStation All-Stars Arena-------
http://www.playstationallstarsarena.com
- Join the PlayStation All-Stars Arena with us.Contest, Tournaments, updates & fun!
KingKannibal
Uncharted Territory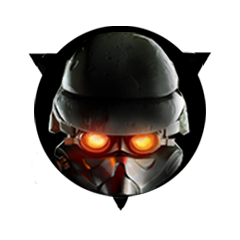 Registered: 09/22/2007
Offline
1767 posts
Re: GameStop Stores are receiving Demo Units!!!
Jan 27, 2012
No. There's no time limit but the demos are short.
It's still give you enough time though to play around and get comfortable w/ the Vita.
Re: GameStop Stores are receiving Demo Units!!!
Jan 27, 2012
i would love to get my hands on one i saw that the vita road trip is coming to my local costco but feb 15-22 and i aleady pre-ordered at best buy for the 15 but i might stop by to get my hands on some demos first
Re: GameStop Stores are receiving Demo Units!!!
Jan 27, 2012
I was just at my Gamestop yesterday. I preordered my Vita last summer so I decided to go to make sure my preorder was still GTG. Also, preordered my 32 card ( BTW you have to put 20 down ) The girl working said they were supposed to get a Vita for their store..but it wasn't here yet. She had no more info on it. I checked out the Vita section they had. kinda small. Speaking of small.. OMG the game cases are twice as small as I thought they were...I'm actually kind of glad. I decided to start a conversation about the Vita..After about 1 minute the conversation changed to her asking ME questions. I advised her about Call of Duty and she had no idea it was announced for the Vita. I hope she tells everybody she knows lol. It was kind of funny because after our conversation she said that she was getting one now. Maybe I'll quit my career job and go work for Gamestop LOL!! This forum is truly more up to date than anywhere!
I always laugh to myself when somebody comes up to me and says something like, " Hey, did you hear the Vita is coming out in 2012 and OMG it has dual analog sticks!!" So 27 seconds ago.
SERIOUSLY SONY, IT"S TIME TO SHOW OFF YOUR VITA!!!!!!!!!