Reply
Topic Options
Mark Topic as New

Mark Topic as Read

Float this Topic for Current User

Bookmark

Subscribe
Highlighted
5 replies 32 views Edited Apr 10, 2011
MY TOP NGP GAMES
- DEAD SPACE 1 OR 2 EVEN 3 IF IT COMES OUT
-FINAL FANTASY XII,XIII, ETC
-CRYSIS 2, 3.......
-GOD OF WAR 3 ( OH NOW THAT WOULD BE AWSEUM)
- GUITAR HERO OR ROCK BAND ( A MUSIC GAME)
-ASSASIN'S CREED 2 ,BROTHER HOOD, OR WHATEVER
-MARVEL VS CAPCOM (LIKE THE PS3)
-RESIDENT EVIL( BUT BETTER)
-PORTAL 1,2( TO BE CONTINUED)
AND THE BEST FOR LAST BATMAN ARKHAM ASYLUM OR CITY.........
NOW HAVING THOSE GAMES ON THE NGP WOULD BE AMAZING!!!!!!!!!!!!!!!!!!!!!!!!
lensflare15
Uncharted Territory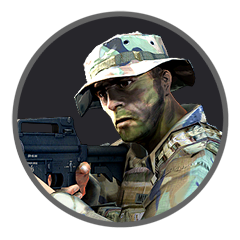 Registered: 08/26/2009
Offline
1685 posts
Re: Game you want on the ngp
Apr 12, 2011
From what's been announced, I really want Resistance, Little Devients, Uncharted, and possibly Little Big Planet. I would love for a Ratchet and Clank, Tony Hawk game, Socom, Motorstorm, NBA 2K, Tekken, Mortal Kombat, and a lot of other games to someday make it to the NGP. I also want lots of new IPs and exclusives.
Re: Game you want on the ngp
Apr 13, 2011
Well I assume you mean actual NGP titles all new franchise or brand new unheard of game exclusive title...but a actual for NGP title....not a old school brought back on PSN for PS3 and NGP use. And as well that have not been mentioned already in any release information as of yet.
I'll keep it simple
GTA
Gran Turismo
Star Wars Battlefront 3
Socom FTB4
That's all that's on my mind now.
Re: Game you want on the ngp
Apr 14, 2011
Uncharted, Socom, Mortal Kombat, Tomb Raider, Ghost Recon, Assassin's Creed, Batman: Arkham (something) lol, a Tony Hawk game would be B.A., Syphon Filter-remake. It would be awesome if EA Sports did a Basketball game!
Umbrella Scientist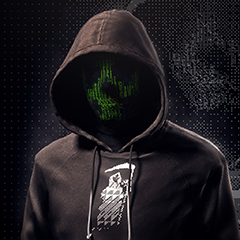 Registered: 04/30/2005
Offline
13761 posts
Re: Game you want on the ngp
Apr 15, 2011
infamous
god of war
gran turismo
grand theft auto
ratchet & clank
mass effect
dead space
metal gear solid
star wars
Uplay: JasonVoorhees98
Steam: JasonVoorhees987
Origin: JasonVoorhees987
XBL: CMaggotbone
Social Club: GrimReaper4383