Reply
Topic Options
Mark Topic as New

Mark Topic as Read

Float this Topic to the Top

Bookmark

Subscribe
GuRuAsaki2098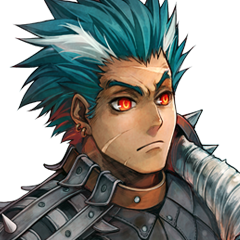 Offline
Re: Game(s) you bought that you barely played...
None of the Launch Titles for the PS4 will shows the PS4's True Capabilities...

Sony already stated that PS4 will start out with Games showing the same Quality as the Biggest PS3 Games have been showing...

We won't see what the True Capability of the PS4 till later, which by then, they'll probably just strip the PS4, & Limit the Console as they did for PS3... ~_~

Honestly, I don't see anything for PS4 that looks amazing just yet...

I mean even some of the Games for my PS3 that I have now have shown just as good of Graphix as those Launch Titles have shown...

Their is nothing Special about them, ~_~

---------------------------------------

For instance... Armored Core V: Online

In the Cinematic Videos it almost looks like there are Real People walking on the Streets, & all the AC's look friggen real... @_@

Heck, day 1 of my Console, I had Motor Storm 1, those Land Scapes in the Background, it didn't matter if you were watching a Video, or Playing the Game, the Land Scapes would blow your mind at how real they looked...

Some of the Newer Racing Games have also shown amazing Realistic Footage...

-------------------------------------

As far as the Launch Titles goes... I really don't see anything of Interest to me...

Dawn looks horrible, I dunno why, I just don't like how it looks for a PS4 Title...
The Next Final Fantasy Game doesn't even look very FF like, I really have no idea where they are going with that Game...

Watch Dogs look amazing, but with GTA 5 around the Corner, i'm not sure which one i'd rather have, i'd might even be a bit more interested in GTA 5...

The lighter Games, i'm not interested in, since they are more Family Friendly...

Second Son, I don't really like all that much, it looks oky, but to me, they could have done better, ~_~
The Son is basically Cole, but with a Phantom Effect, I mean really?

Hes got 2 New Abilities, & thats all? Teleport & Invisibility...

Would of been nice if He had a bit more Originality to him...

Destiny looks way too good to be True... From what i've seen so far... It looks amazing,
but will it actually be as big as they claim it could be

The Next Kill Zone... Kill Zone 4 actually looks like a Downgrade from Kill Zone 3... Kill Zone 3 had amazing Cinematic Videos...
Compared to Kill Zone 4, Kill Zone 3 actually looks better in my Opinion... As far as Game Play goes, the Game looks way different,
& again, I am confused, & have no idea where they are going with this Game...

Point is, I only see two Games that Peak my Interest so far, & 1 of them i'm just not sure about, due to
GTA 5 is already looking way better... So that leaves me with 1 Game so far...

As for Drive Club, or whatever... It looks amazing, & all, but as far as i've seen so far, i'd rather just stick to
NFS, Test Drive, or Motor Storm...
Hey, Yo, Waaaaazzzzuuupp!!! .................................................................................................................
Playstation 4
.......................
Too much Networking, & Socializing, but yet not enough Gaming... ~_~
Not My Style!!!
Get Your Portable ID!
Highlighted
Re: Game(s) you bought that you barely played...
Hmm Persona 4a and Ni no Kuni
Persona 4a I dont play as much cause i could never get any good online games and none of my friends play. Ni no kuni i just havent found time to play between work and school ><